Outcomex:



In conjunction with Telstra Vantage 2019 in Melbourne, Outcomex were invited to the Telstra Partner Awards dinner as one of their valued partners. Held on Monday 2nd of September, this invitation-only event acknowledges the outstanding achievements and successes of their Australian channel partners over FY19. Outcomex is proud to have received Telstra's Fastest Growing Partner award.
The nominations and winners were selected by a Telstra panel for their sales results, growth, customer advocacy and strategic alignment. With winners across twenty categories, Outcomex were nominated for awards in four categories.
Fastest Growing Partner Award
Outcomex received this award for our remarkable growth in revenue with Telstra this year. Since 2018, our Telstra deal count have doubled, resulting in a 900% year on year revenue growth.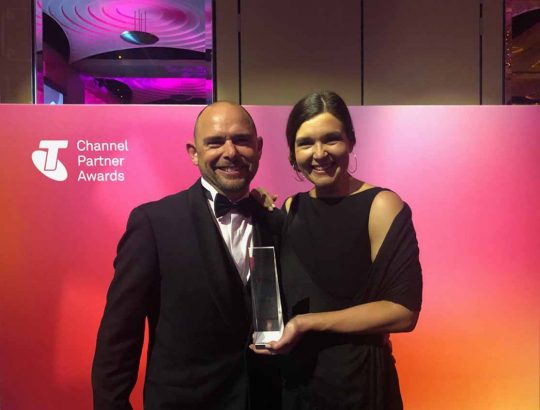 Outcomex have also seen an amazing growth in the company. We have had a 26% year on year revenue growth and with the increasing number of projects we have encountered and investments into different departments, our team has grown by 25% nationwide.
We are not new to the Telstra Partner awards. After only a few months of partnership with Telstra in 2017, Outcomex were the winners of Telstra's "Best Newcomer" award. This recognition was presented to the team for our excellence in sales contribution, strategic alignment and engagement.
Read about about the growth of Outcomex here:
Opening of Outcomex's New Branch in Adelaide
Expansion of Outcomex Managed Services
Outcomex and Telstra
" The strong only get stronger with the right people by their side"
After only one and a half year of partnership, Outcomex has become one of Telstra's most successful partners. The Outcomex-Telstra relationship is a perfect example of a mutually beneficial partnership. While Telstra bring different opportunities to the table, Outcomex offer the agility and expertise of highly certified engineers, creating a strong and seamless team combination.
Read more about the Outcomex-Telstra Partnership:
Collaboration pays off for Telstra partner: Outcomex
Outcomex and Telstra: Even experts need experts