On Tuesday, 7th November it was announced that Outcomex had won the Cisco ANZ Partner of the Year Award 2023! This award recognises Outcomex's commitment to innovation, business growth, and alignment with Cisco's strategic priorities. This announcement was made at the 2023 Cisco Partner Summit in Miami.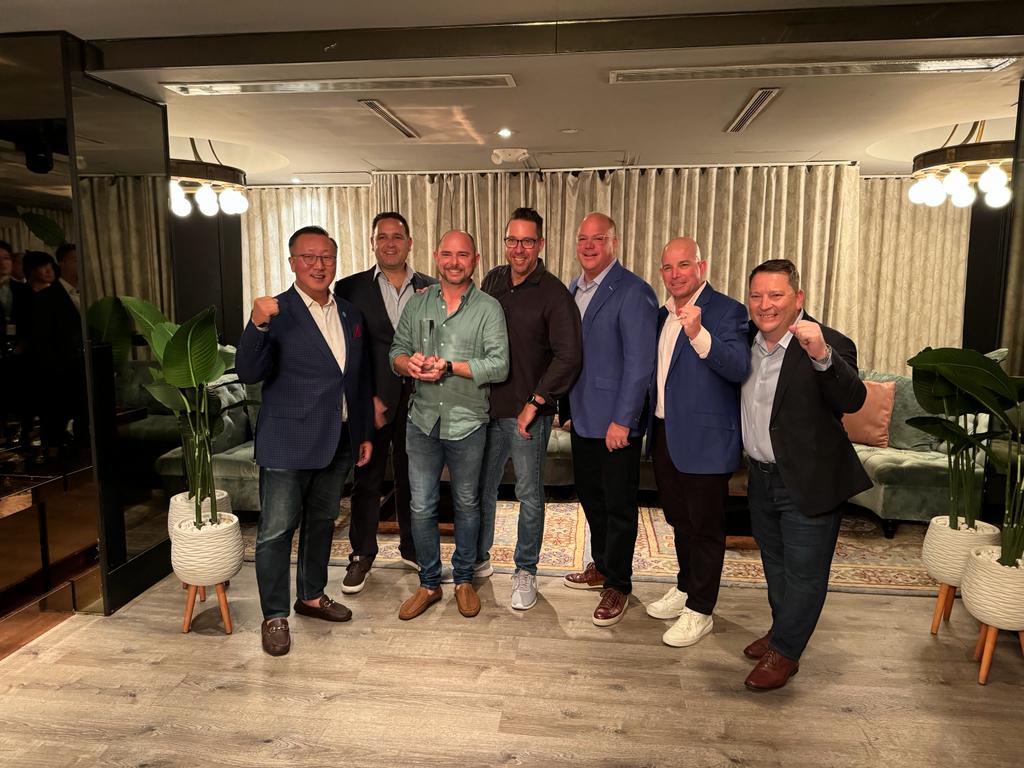 Outcomex sets itself apart as the only partner boasting a team with over 30 CCIEs-certified experts, a group of exceptional engineers with extensive industry experience. Additionally, the team holds multiple specialisations recognised by Cisco, including a Master Networking Specialization, Master Collaboration Specialization, Master Security Specialization, and a Cisco IoT Specialization.
Thank you to our customers for the opportunity to grow with you. The trust and support of our customers allows us to deliver at the forefront of Cisco technology. We would also like to thank our peers at Cisco, who interlock with the Outcomex team and ensure our market readiness, reputation in the IT community, and ability to follow through on our customer commitments.
Outcomex has grown significantly over the past year, holding a large clientele in Australia and even branching out past borders with presence in New Zealand and South Africa. This growth can be attributed to one of Outcomex's fields of expertise – since 2017 our IoT solutions, powered by 365mesh. Our IoT solutions are binded by Cisco technology, contributing to 365mesh earning its title as an award-winning IoT network in Australia. Our IoT sector has been developing rapidly and expanding to cater for various industries including agriculture, smart cities, heavy construction, and beyond. Our IoT solutions have won us multiple awards over the past several years, including the Cisco Global Partner Innovation Challenge in 2020 and 2021, ARN Tech Digital Transformation, and IoTAA award.
Learn more about our Cisco Innovation Challenge winning Products:
Outcomex is proud to be one of the select few companies with IoT offerings to be locally owned and operated, having recently opened a manufacturing facility in New Zealand where we produce and test our sensors.
We would like to thank Cisco for their ongoing support throughout our journey, and the seamless collaboration to deliver exceptional results for our customers.
Above all, we want to express our gratitude to our exceptional team full of driven and skilled individuals who achieve brilliance each and every time.
Click here to see all of Outcomex's awards.