Riding off the wave of our 2021 Cisco global Innovation challenge win, Outcomex have taken home the ARN 2021 Tech Innovation: Digital Transformation Award for TransportDeck!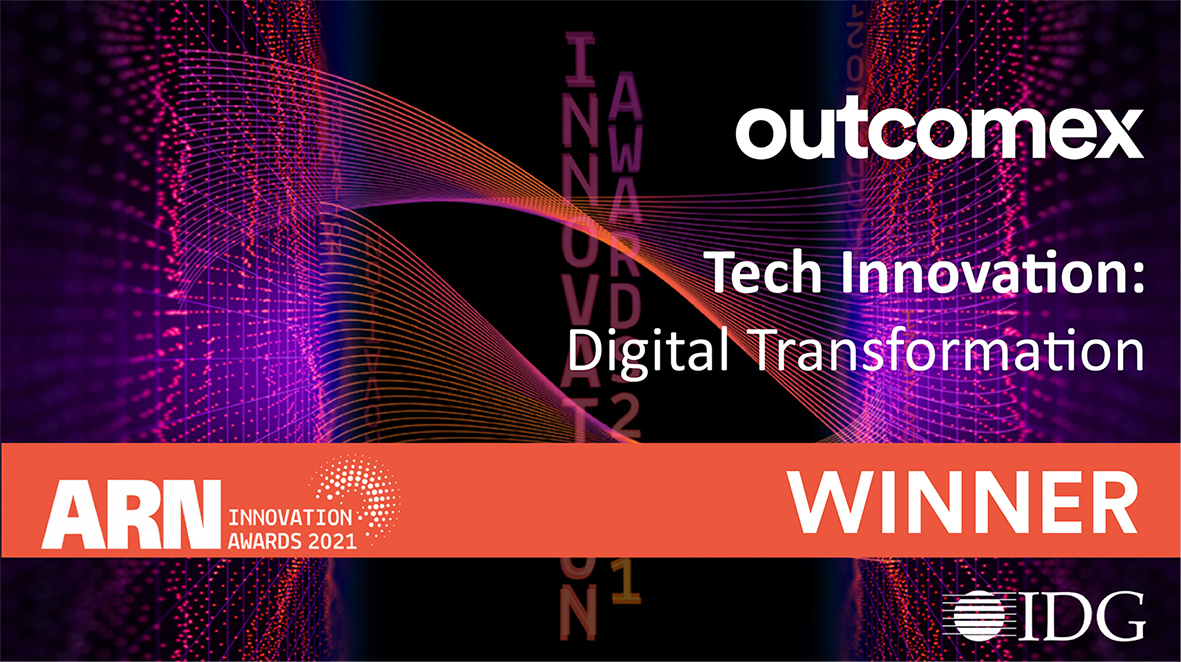 This award was celebrated during ARN's black-tie event at ICC Sydney on 9th December which brought together more than 700 members of Australia's channel community.
The winners were selected from 315 finalists (including 85+ individuals) which made the shortlist from a pool of over 195 organisations and more than 470 nominations, spanning partner, start-up, telco, vendor and distributor businesses.
2021 ARN Award Finalists and Winners
Outcomex are no strangers to the ARN Innovation arena. We were awarded the ARN Tech Innovation award for Emerging Technologies in 2020 for FoodDeck, our innovative IoT solution for the food and hospitality industry.
Tech Innovation: Digital Transformation Award
This award recognises partners maximising a wide variety of technologies to deliver on the promise of digitalisation, creating packaged solutions and services to meet transformation objectives. They are considered as experts in balancing business and technology requirements to guide customers through the digital process, providing consultation from ideation to implementation.

TransportDeck: Our winning solution
Our latest win recognises Outcomex's innovation within TransportDeck, our IoT solution which provides the Transport and Mobility Sector the ability to monitor, count and gather information around transport areas such as pick-up drop off (PUDO) bays, taxi and bus ranks, and pedestrian traffic areas.
What we delivered
Through the utilisation of Cisco APIs and industrial hardware, Meraki cameras and advanced object recognition capabilities with our AI/ML algorithms, TransportDeck offers real-time visibility and analytics allowing our customers to make informed business decisions to improve area accessibility and to manage people and traffic flow.
Outcomex's AI/ML algorithms are integrated with existing technology in the cameras we use. This allows more advanced detection and counting capabilities to achieve the analytic use cases required in the transport industry. Integrating our AI/ML algorithms will automatically gather the analytical information required with the following accuracy levels: 93% were found for vehicle wait times, 88% for people wait times, 96% for vehicle occupancies and 86% for ride details (number of people boarding and alighting cars, taxis and buses).
Some use cases available in TransportDeck which utilise our smart camera capabilities include:
Pedestrian counting
Vehicle counting
Vehicle type recognition
Pedestrian wait time monitoring
Number plate recognition
Parking occupancy monitoring
Read more about TransportDeck here
Innovation at Outcomex: 365mesh
Our ambition in the IoT space is to provide innovative, customisable, and affordable IoT solutions to help organisations from any industry work smarter and more efficiently and securely. To achieve our goal while prioritising speed to market, we created an underlying platform for all Outcomex IoT solutions called 365mesh.

Learn more about 365mesh here