Harness the Internet of Things to transform your transport network. In the transportation industry, IoT solutions are becoming essential to monitoring asset utilisation, safety, and human actions. The increasing technology maturity provides a wealth of use cases about how IoT adoption can transform transportation networks.
What is TransportDeck?
TransportDeck is an Australian owned and operated Internet of Things (IoT) solution, founded by award-winning systems integrator Outcomex. Our solution provides real-time visibility into your transportation network, such as: 
Monitoring points of interest, including vehicle and pedestrian 

flows

 

Managing how your assets, such as parking bays, are used in your transportation 

network

 

Monitor the behaviour of different types of vehicles, including taxis, cars, trucks, and 

bikes

 

Provide alerts triggered by activity in your transportation 

network

 
TransportDeck is a complete IoT solution. Where some technology and services providers only offer one component, TransportDeck provides end-to-end capabilities. This includes sensors and devices, network and connectivity, data processing, and the TransportDeck application.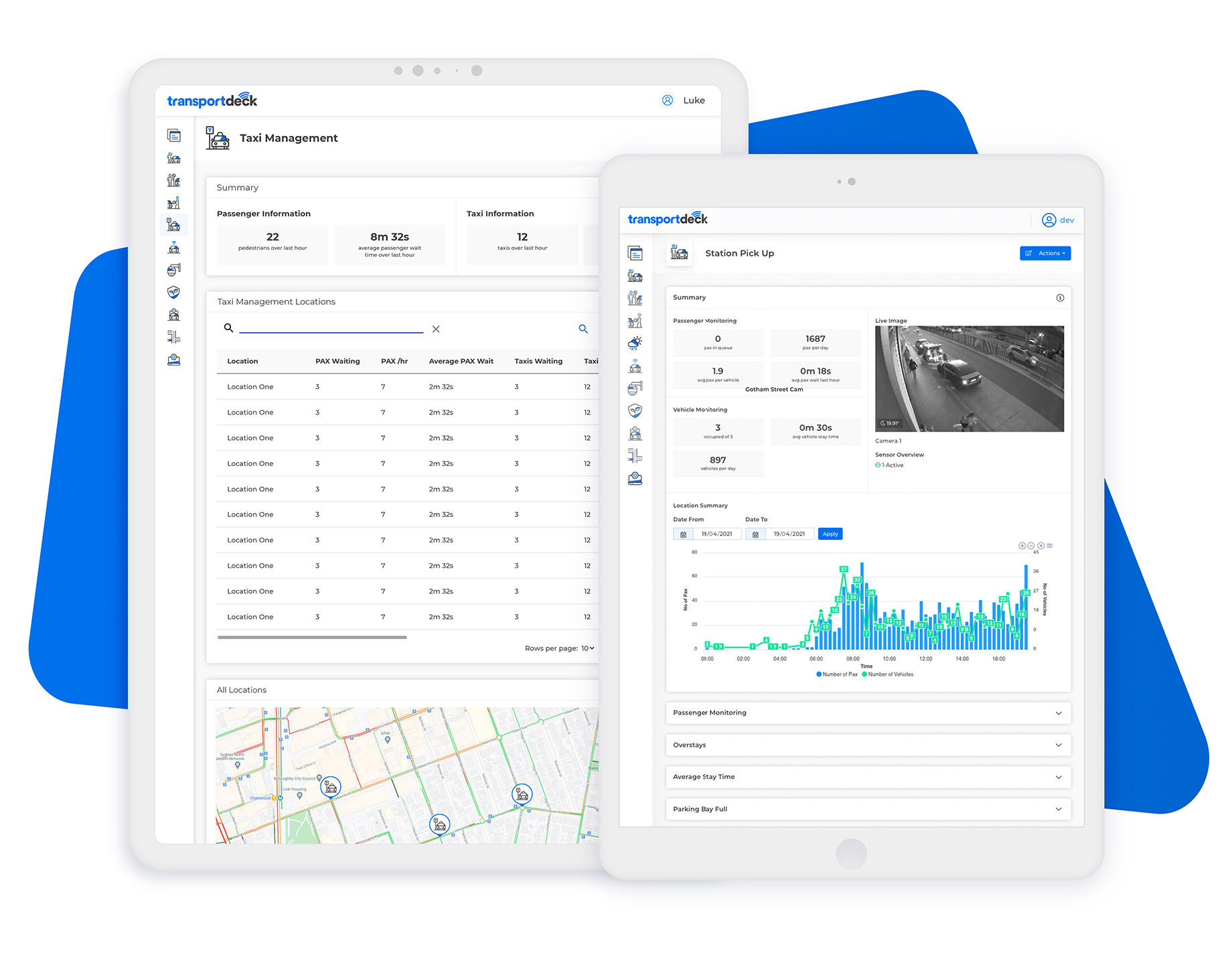 A 1st place winning solution
Outcomex won 1st place in the 2021 ANZ Cisco Partner Innovation Challenge for TransportDeck. This win was awarded to us for our IoT solution deployed in shared transport transfer areas such as pick up/drop of (PUDO) bays, taxi bays, bus bays and parking zones.
Our winning solution uses patented AI/ML algorithms consisting of Edge AI and cloud compute capabilities which is integrated into Cisco Meraki MV-72 cameras to increase their detection, counting and recognition abilities. This enables the cameras to accurately collect data required by customers.
Using a wide range of Cisco APIs for object detection and at the cloud, our TransportDeck solution allows customers to gather important information which will assist them with improving the safety, efficiency and sustainability of their transport system.