Public spaces and amenities are the connection point between cities, councils, and communities. To manage local wellbeing, councils need to meet rising expectations for safe, clean, and convenient experiences. Councils need data-driven information to optimise the resource allocation for space and asset maintenance and management.
What is Smart CityDeck?
Smart CityDeck is an end-to-end Internet of Things (IoT) solution designed for cities, councils, and other locations open to the public. With sensors and devices, network and connectivity, data processing, and a user application, Smart CityDeck is a complete IoT solution.
Using the Smart CityDeck app, your council can make real-time decisions to immediately respond to issues and maintain assets efficiently. Smart CityDeck also uses collected data to provide information for long term planning, including capacity and usage information. Learn more about how Smart CityDeck can support your council.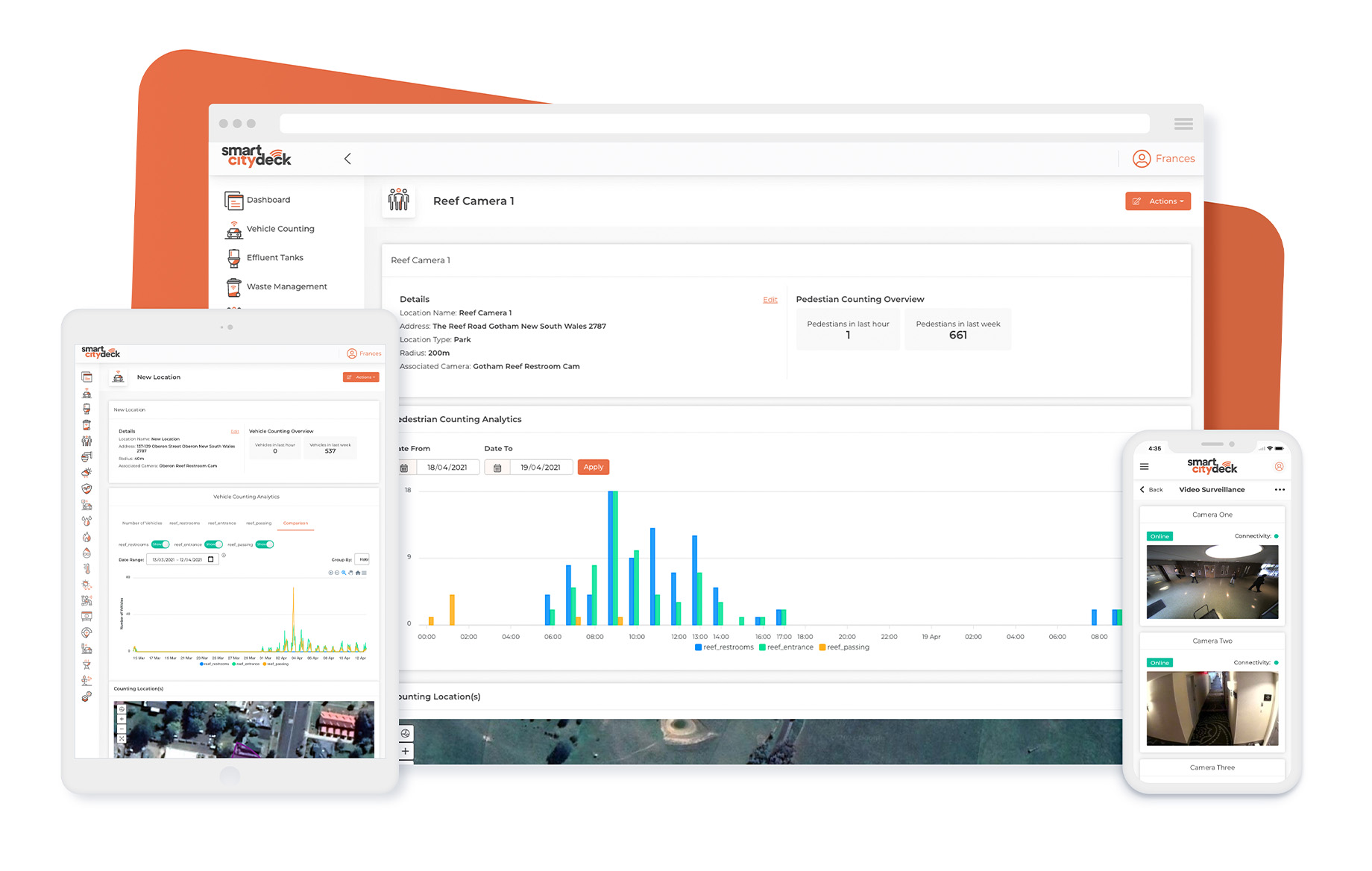 Get connected to your community
The Outcomex team provides an end-to-end IoT solution for Australian councils. Our team of engineers and IoT specialists install sensors and cameras at your locations so you can start collecting data quickly. We establish networking and connectivity, to connect your locations to the internet of things and our analytics engine. Outcomex has extensive experience with networking and connectivity for Australian councils – read more about how we updated infrastructure, LAN and WAN at Snowy Valleys Council.
All our features are presented centrally on a user-friendly dashboard and can be accessed remotely via a web browser. Smart CityDeck gives you the possibility to configure alerts and notifications, as well as reports for each feature. Read more below about Smart CityDeck features and learn about how you can use the Internet of Things in your council, to get to know your local community.