Migrating from on-premise servers to the cloud comes with financial, resource and regulatory costs. For some organisations, the costs and the challenges of the transition itself can seem overwhelming, despite knowing the benefits that wait on the other side of the cloud divide. There is a way to simplify the transition process so your organisation can unlock cloud convenience without migration headaches. Simplify your transition to the cloud with NetApp.
---
Facing cloud challenges
Depending on your organisational and tech stack maturity, cloud migration can present some challenges. Alongside the ever-present security, privacy and interoperability concerns for your organisation are the business-critical challenges that can come with a switch to hybrid or multi-cloud.
The cost of migration — cloud storage is often substantially cheaper than on-premise solutions once set up, but the upfront financial and resource costs need to be considered before taking the plunge.
Business continuity — minimising downtime as you transition systems is key, as is making sure your team knows how to navigate the new systems to get on with the job.
Regulatory obligations — migration can be complicated by privacy rules governing personal information and data use.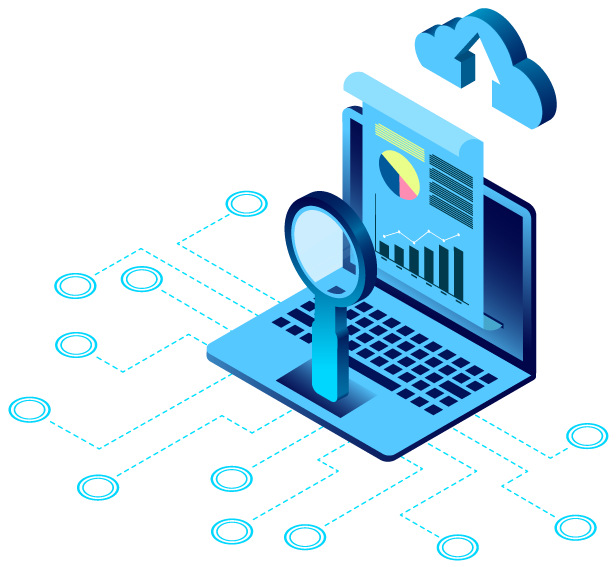 ---
How NetApp simplifies the move to the cloud
Cloud computing and storage have become IT hygiene; it's a matter of how rather than if you need a cloud presence. NetApp offers a range of cloud solutions to simplify the transition process and help your business take advantage of best-of-breed storage technology.
1. Full access to cloud data
When you move data into a cloud computing service, like Microsoft Azure, it's not uncommon to lose some of the storage functionality you had within your on-premise solution. This makes it difficult for your team to access legacy data, run reports and meet compliance requirements — therefore impacting productivity and performance.
NetApp creates a platform inside Azure to provide the same feel and functions as your on-premise system. Natively connected to the data centre, you get the most from your stored data and cut downtime.
2. Enterprise-class performance without blowing the budget
Cloud can be a cheaper option for organisations, but if you want enterprise-class performance it tends to come at a price. With a more flexible pricing and storage model, NetApp delivers cloud efficiencies and performance once reserved only for the big players.
Cloud Volumes ONTAP helps you create a smart, powerful and trusted storage infrastructure that:
reduces costs
accelerates critical workloads
protects and secures data.
3. Unified storage under a single pane of glass
Bringing multiple business systems together in the cloud can be an overwhelming process. If your organisation adopts a hybrid approach and combines cloud and on-premise storage solutions, the last thing users need is to navigate multiple interfaces to find what they need.
Supporting a variety of data sources, NetApp boosts visibility by bringing everything together under a single pane of glass. From structured databases to unstructured data, NetApp offers a unified storage solution that provides on-demand access regardless of data type, source or storage location.
---
Make the most of your most valuable asset
The future is in the cloud. Cloud-first organisations are positioned to make the most of their most valuable asset: data. A solution like NetApp simplifies and accelerates your cloud transformation — enterprise-class cloud solutions are within your reach.
NetApp helps with continuous optimisation of both compute and storage across clouds and on-premises, with capabilities like Cloud Volumes ONTAP and Spot that allow NetApp to:
Help determine which workload should go where, and on what tier in public cloud
Ensure migration is successful and secure to avoid data loss
Optimise so it runs on the most efficient storage tier, to meet the needs of the application in an automated way
---
Explore NetApp with the Outcomex team
Learn more about our cloud capabilities and diversify your storage strategy with the data and cloud specialists.
Take on your organisation's cloud challenges with NetApp's ONTAP cloud solution. Contact us at sales@outcomex.com.au or complete the form below.