Evolving cyber threats and increasingly complex compliance obligations have IT departments under pressure — to protect data, stay on top of service requests and support business growth in a new world of hybrid and work from anywhere models.
If limited budgets, competing priorities and a global shortage of cybersecurity specialists are impacting your performance — managed security services (MSS) can make a real difference in keeping up with a tech landscape in a constant state of change.
Let's consider the benefits of outsourcing network security to a specialist MSS provider like Outcomex.
---
1. Smarter cost management
Security threats are becoming so pervasive and sophisticated, that investing in risk reduction is likely a much lower cost than the cost of a security or compliance breach.
If MSS costs are on your mind, consider the alternative to a secure network. Equipment, connectivity, storage and additional compute costs may be part of your MSS package — but pale into insignificance against the financial and reputational damage of responding to and recovering from a cyber incident. Costs of a breach may include:

The financial and business value of your data

Paying a ransom or extortion fee to retrieve your information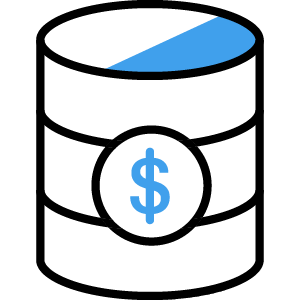 Workload recovery costs

A toll on productivity and performance

Potential litigation from clients or compliance bodies

Loss of client and consumer trust
For many businesses resourcing an in house IT team to provide 24/7 security coverage is out of budget. Aside from labour, the overheads of specialist hardware, software, development and training add up fast.
Choosing a proven specialist MSS provider means your IT team can focus on supporting core business needs — and you can access vendor deals that may add to your savings.
---
2. Up-to-the-minute expertise
The growth of IoT, social media integration and edge computing demand a specialist security response. The global shortage of cybersecurity experts and lack of in-house expertise may leave your organisation exposed.
MSS gives you access to experienced network security professionals with the knowledge to reduce your risk of attack, and streamline a smart response and recovery.
---
3. Security compliance and risk reduction
From ISO 27001 to Essential Eight and CIS Top 20, navigating network security compliance across jurisdictions is complex. Without specialist skills and tools to identify which frameworks apply to your organisation, your compliance could be in jeopardy. MSS reduces the risk of non-compliance — and puts the focus back on performance and growth.
Even with an in-house IT team, if network security is just one of many responsibilities, chances are they won't be able to detect or action every threat.
Engaging an MSS provider gives you 24/7 access to sophisticated monitoring, timely response and up-to-date threat awareness. Your risk of cyberattack — and the inevitable business disruption — is reduced.
---
4. Complete visibility to lower risk
With IT operations and systems often siloed across organisations, it can be a challenge to access an end-to-end view of your threat landscape. Without complete network visibility, threats are more likely to infiltrate your organisation and remain undetected.
MSS lowers your risk; a dedicated team monitors network activity 24/7 to quickly identify emerging threats.
---
5. Unlock new opportunities with managed security services
It's a challenge for IT departments to juggle routine security tasks alongside everyday network maintenance and service requests. Tight budgets, changing technology and increasing organisational demands leave little room for higher-value tasks.
By outsourcing network security via MSS, your IT department has the time and space to unlock innovation and new opportunities for growth.
---
Poor security could destroy your network and your credibility
In an era of heightened threat and risk, can your organisation afford the costs of a cyberattack or data breach? MSS offers a cost-effective solution to upping your cybersecurity game. With an external provider managing network security for your organisation, you get the benefit of dedicated security specialists who are across the latest threats and opportunities.
Outcomex is a trusted managed security services provider, helping clients build and maintain tech stacks that meet individual network security needs. Take the burden of day-to-day security away from your hardworking IT teams with cost-effective security solutions.
Choose trusted MSS with Outcomex. Contact us to book a free chat with our managed services and security experts.