For the second year in a row, Cohesity has held the title of being a leader in the Gartner Magic Quadrant for enterprise backup and recovery software solutions.
Cohesity, who focuses on providing a comprehensive backup solution for on-premise and cloud environments, was yet again named a leader in the 2021 Gartner Magic Quadrant for the ability to execute and completeness of vision for enterprise backup and recovery software solutions.
To be named a leader in the ability to execute and completeness of vision, organisations need to ensure that they not only have a strong and proven track record of established market presence and financial performance but also have the most comprehensive and scalable product portfolio. According to Gartner, some of the criteria that establish a business as a leader are their "well-articulated plans for enhancing recovery capabilities, improving ease of deployment and administration, and increasing their scalability and product breadth".
Additionally, Gartner explains that each leader has to take into consideration transformational technologies and deliver on the needs of end users by:
Backing up and recovering operating systems, files, databases, and applications in the on-premises data centre.
Creating a backup copy in the same physical location as the production environment for fast operational recovery.
Assigning multiple backup and retention policies that align with the organisation's recovery objectives.
Reporting success and failure of backup/recovery tasks.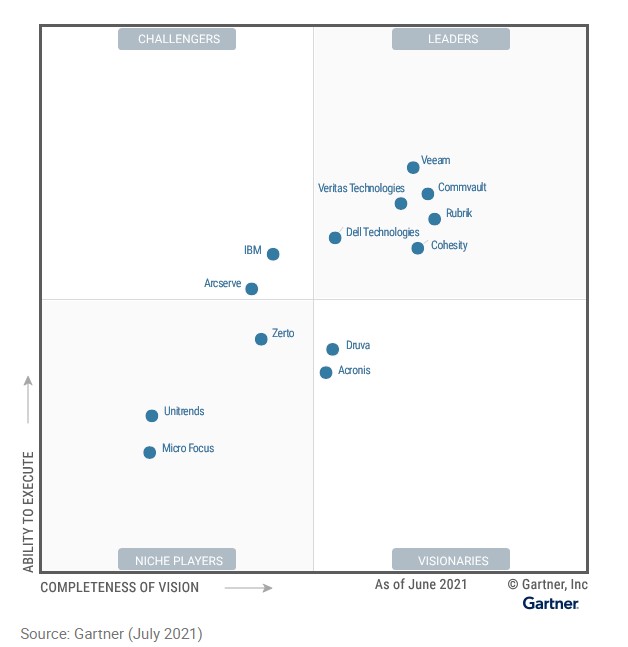 Positioned as a leader, Cohesity dutifully meets these criteria, most recently evident in their successful delivery of next gen data management. This focuses on helping organisations protect their data while ensuring rapid recovery from ransomware attacks. Lynn Lucas, Cohesity's chief marketing officer, says: "Couple that with the ability to easily back up, recover, and manage data across a host of use cases – in the data centre, edge, cloud, or through as a service, all on one platform – that is radical simplicity at its best."
---
Radically simple backup and data management
The radical simplicity of Cohesity's backup and data management portfolio is evident in their range of products, services and solutions, designed to meet the needs of a company, no matter its size. With Cohesity, you can ensure your data is not only protected but available at all times.

Their all-in-one data management solution makes it easier to manage and leverage your data, with scalability depending on your growth. You can collapse data silos and reduce your data footprint, using tools like D duplication to enhance storage efficiency, while having complete visibility of all data stored in the system. Cohesity's comprehensive anti-ransomware solution protects, isolates, detects, and most importantly, rapidly recovers to reduce downtime and ensure business continuity.
Their multicloud data platform provides a comprehensive range of data management services, available on-premises or from the cloud.
One platform: Across data centres, edge sites, and public cloud environments, with enterprise-grade security, that is easy to manage, scalable and optimised for efficiency.
Unified data management: Multiple functions are consolidated on one platform, reducing costs and complexity. This includes backup as a service (BaaS), automated disaster recovery, file and object services, and managing test data for developers.
Delivered the way you want: Cohesity-managed, self-managed, or partner-managed. Whether Data Management as a Service (DMaaS), software subscription, or service provider managed.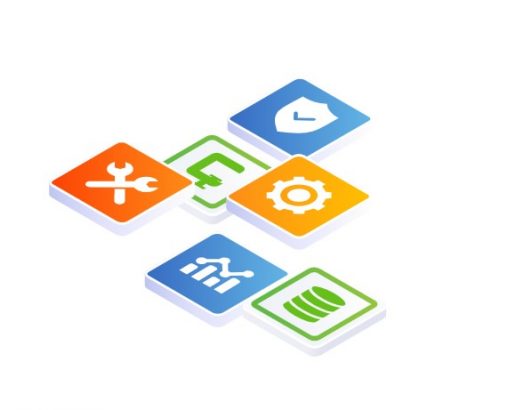 ---
Find out more about Cohesity's solutions with the Outcomex team
Let us, a Cohesity partner, help you with your data management. Get in touch with us to learn more about our data capabilities, how you can get more from your data solution and reduce the rising costs of data management.