Workplaces are welcoming new ways of working, that are transforming the way both employees and employers see their relationship with space. With a blended approach between working in the office, at home, or wherever work is done best, facility management needs to adapt quickly. Companies risk empty seats, dissatisfied staff, and unnecessary cost when they are not keeping an eye on the workplace. Using the Internet of Things, companies gain insight into the way they work.
What is WorkplaceDeck?
WorkplaceDeck is an end-to-end Internet of Things solution, designed to draw data from modern workplaces to provide valuable insights and better manage facilities. Our solution is truly all in one – we provide sensors and devices, networking and connectivity, data analytics, and a user application. WorkplaceDeck provides real-time information about your facilities, so you can understand and receive alerts about how they are used in real-time. Or, you can look at historical trends for long term planning and decision making.
Gartner predicts that the greatest source of competitive advantage for 30% of organisations will exploiting emerging technology, including the Internet of Things. All organisations need to consider adopting IoT technology, or risk falling behind. Contact us to discuss some high-value use cases and start your journey.
Does your workplace have unique industry needs? Take a look at our other solutions, including FoodDeck, HealthDeck, and MineDeck.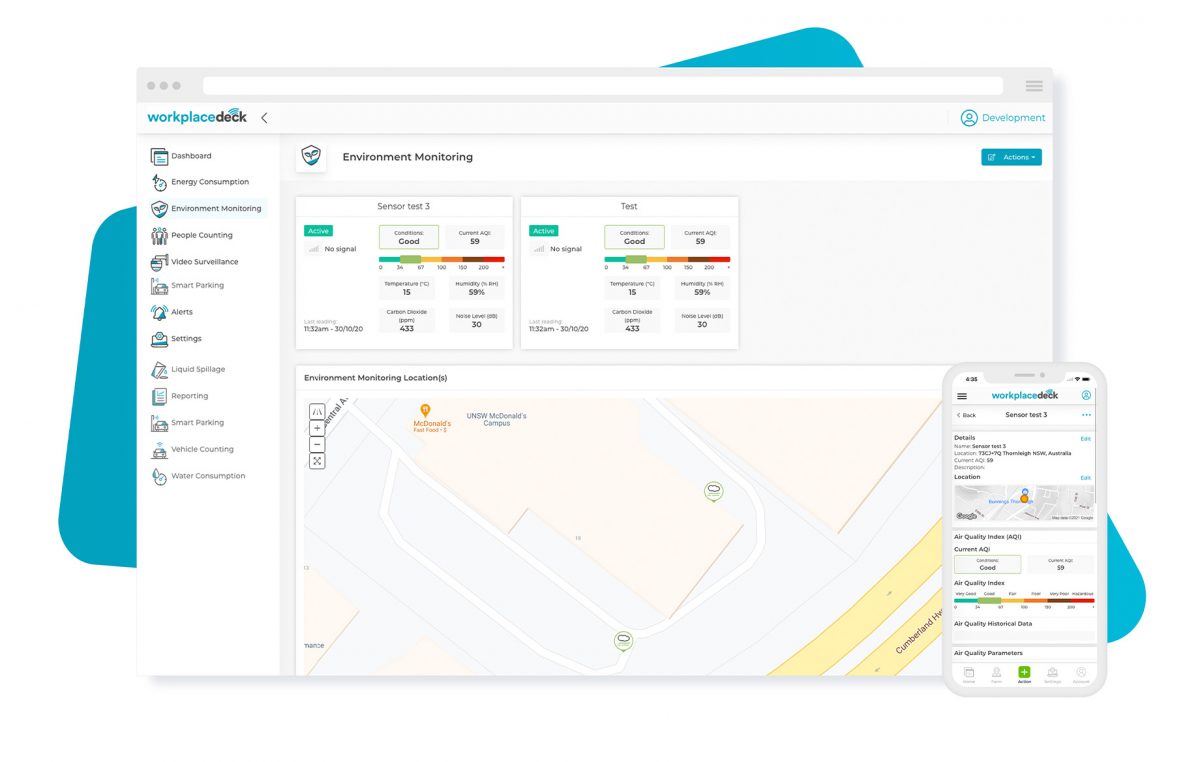 Features

People Counting
Get to know when people are using your facilities, to better manage customer and employee experiences.

Energy Consumption
Understand how your facilities consume energy to avoid nasty shocks, especially around bill time.

Environment Monitoring
Some data is invisible – use Environment Monitoring to measure temperature, noise, and more.

Cold Rooms & Freezers
Keep your facilities safe with real-time temperature monitoring for cold rooms and freezers.

Video Surveillance
Use video surveillance cameras to keep an eye on your facilities, even while you're away.