On-site mine environments are constantly changing – with FIFO team members, high-value assets and vehicles moving around, and new structures often assembled and dissembled. Mines cannot trade safety for flexibility, so technology plays an important role in achieving both outcomes. Use the Internet of Things to achieve visibility over their operations to function safely and efficiently.
What is MineDeck?
MineDeck is our Internet of Things solution designed for the mining industry. Developed and built in Australia, our team of experienced engineers have created and developed purpose-built Internet of Things sensors. We establish networking and connectivity for our clients, even in remote locations and worksites. Our data analytics and artificial intelligences (AI) capabilities provide valuable insights through the MineDeck user application.
Internet of Things technology has powerful capabilities, with mining companies increasing adoption of IoT technology. Mining industry priorities, blending productivity and workplace wellbeing, require commitment from the entire organisation. Internet of Things technology is invaluable in keeping track of unique locations, where it is difficult to complete all the manual checks required to maximise site effectiveness.
Cyber security is a key concern for IoT in the mining industry – learn more about our cyber security capabilities.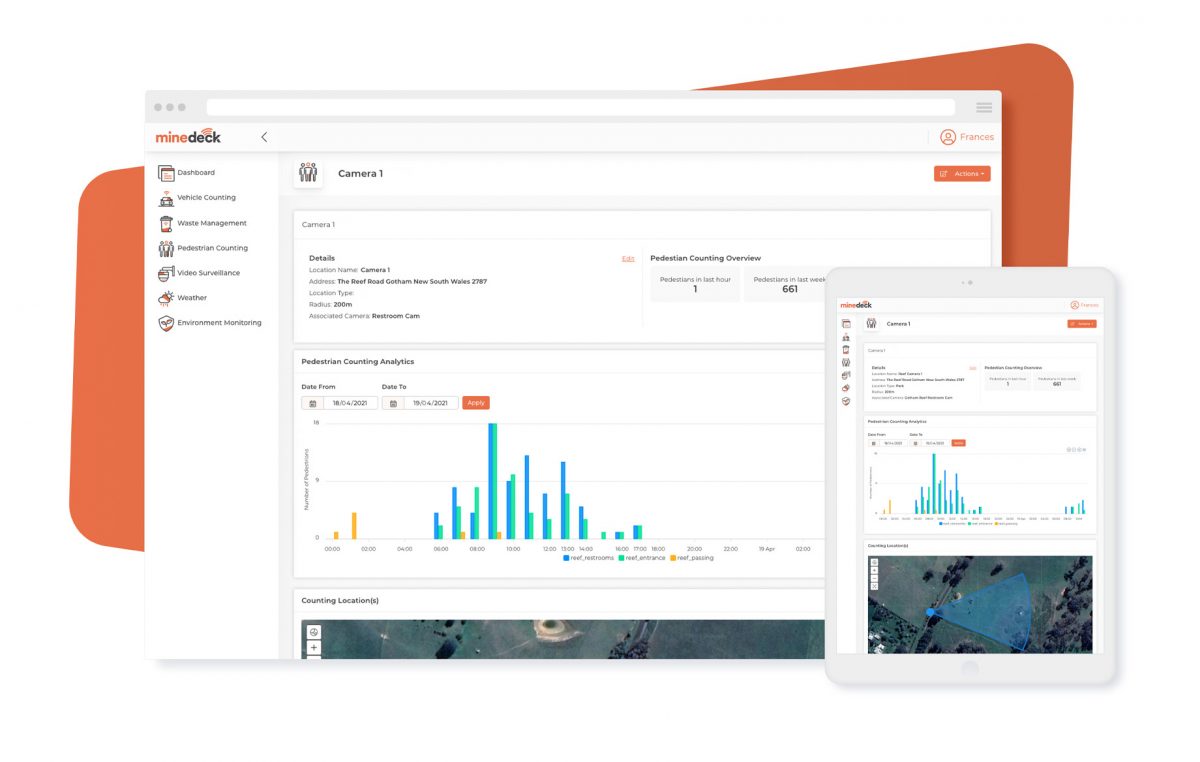 Features

People Counting
Understand how people are using your facilities and make sure that everyone is where they should be, to drive site productivity.

Energy Consumption
Use our Energy Consumption capability to monitor power-hungry assets and understand what is driving cost on location.

Environment Monitoring
Use your Air Quality Index (AQI) rating to take data from thin air and keep your site safe from harmful conditions.

Cold Rooms & Freezers
Keep cool on location and make sure your cold spaces and freezers are fully operational with MineDeck.

Video Surveillance
Keep an eye on what happens on site, and monitor your mining locations to keep them safe and secure.