Microsoft O365 is at the core of your business. It is the workhorse of your organisation, providing collaboration, document sharing, and other business-critical activities. It is an essential application for internal communications and connecting your company with customers.
Microsoft O365 is a powerful tool, presenting an enormous risk to your business.
You have invested in security, but what are you really doing to ensure availability and reduce downtime? There is an internal disconnect within your business. In many organisations, the person in charge of Microsoft O365 is not in charge of backup.
You need to backup Microsoft O365.
Without a backup, you're exposed to three distinct business risks.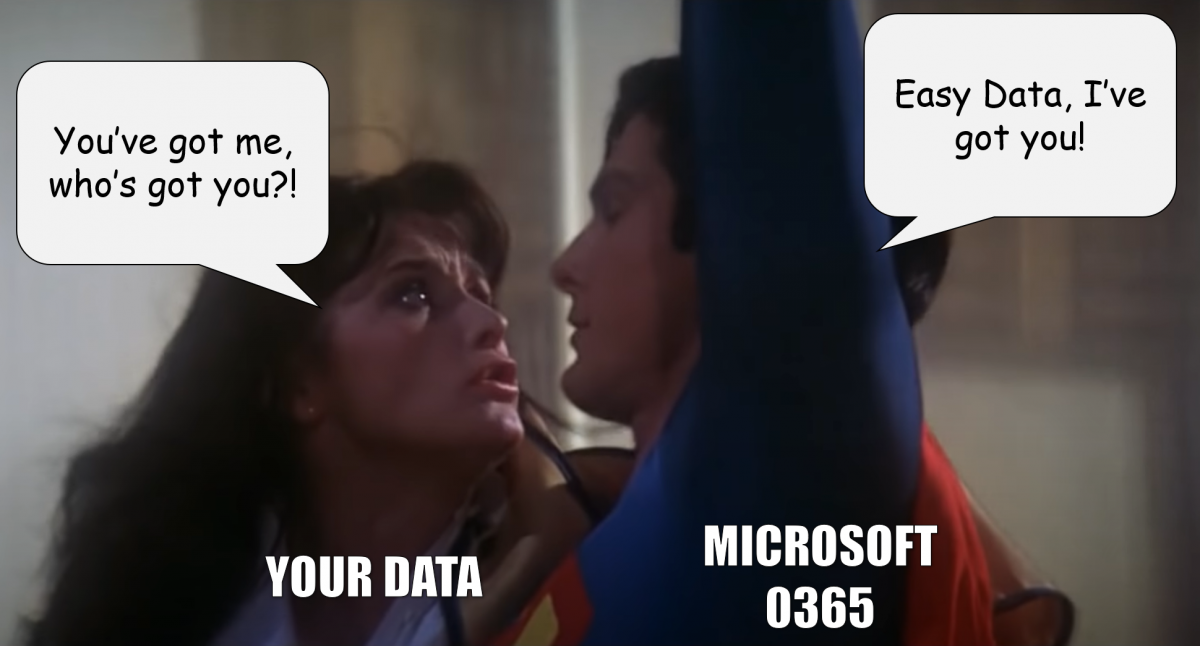 1. You could lose company data without a Microsoft O365 backup.
Employees at your company share a common mentality. If their files and emails are stored within the Microsoft O365 platform, then data is safely backed up.
That is not a complete backup solution. Microsoft does not perform backups of data stored on Microsoft O365 for your organisation. Take a look at the Microsoft Services Agreement, section 6.b. explains that in the event of an outage you may not be able to retrieve your data. Microsoft advises that you are responsible for backing up your data, regardless of whether it is on a Microsoft platform. If you aren't backing up your data, nobody is.
2. Retention, compliance, and court cases.
Here is a scenario: a high-profile employee is exiting the company and it is messy. There is a court case, so your lawyers ask you for evidence-based data. What are you going to send them?
When using the default Microsoft O365 tools, you do not have reliable data retention capabilities. You will lose data as accounts are decommissioned when an employee exits the organisation. Unless you keep accounts active for past employees – but at what end? Perform Microsoft O365 backups to ensure data retention policy compliance and reduce risk.
3. You're an easy ransomware target.
Emails, OneDrive and SharePoint – your company can't run without them. When your organisation is locked out, how do you continue to operate? In the event of a ransomware attack, your backup is like a spare house key.
Ensure continuity, minimise disruption, and minimise downtime in the event of a ransomware attack.
---
Would you like to know more about how you can protect your Microsoft O365 data?
Get to know how you can reduce the risk of data loss, improve data protection, and minimise downtime.
Learn more about our cloud services or talk to the Outcomex team about what a Microsoft O365 backup solution would look like for your organisation. Email us at sales@outcomex.com.au or complete the contact form below.