Create a compliant workplace and ensure high customer experience while working remotely
Collaboration in the workplace has undergone a swift change since the global pandemic suddenly hit. No longer purely office-based, employees have embarked on the opportunity to work remotely, from any location. For this reason, companies worldwide have started to embrace the creation of a hybrid workplace – a business strategy that focuses on combining working from the office and remotely.
According to the Harvard Business Review, in 2020, 72% of corporate leaders globally planned to keep offering a flexible hybrid work model, even when public health guidelines allow employees to go back to work full time. Additionally, these corporate leaders have further planned to decrease their real estate footprint by 13% in the near-future, cementing the hybrid work model strategy.
As the corporate world begins to reduce their footprint in physical buildings, taking advantage of the ability for their employees to work from anywhere, the need to maintain and even improve on the same kind of compliance and customer experience seen in the traditional workplace needs to evolve and be incorporated within the hybrid work model. Companies now need to focus on these aspects, as well as give thought about their own technology infrastructure capabilities and business strategies going forward if they are to embrace the new hybrid work environment wholeheartedly.
---
Work from anywhere: Strategies for regaining compliance
Although working remotely comes with its own set of challenges, such as siloed teams, putting practical steps in place can ensure optimal work efficiencies and processes without affecting customer and employee experience.
The new hybrid workplace needs to adapt the way it operates compared to the traditional work environment if it is to be sustainable. Businesses need to make sure that they are not losing critical insights and ensure that they gain visibility and intelligence from crucial conversations in order to improve employee performance, customer experience and address compliance.
Today more than 80% of crucial conversations are still voice and the value of that conversation ends as soon as it is over. A wealth of data is locked in the conversations businesses are having every day with customers – tapping into that data is the key to proactive compliance and customer experience improvements.
Andy Lark, Dubber Chief Customer Officer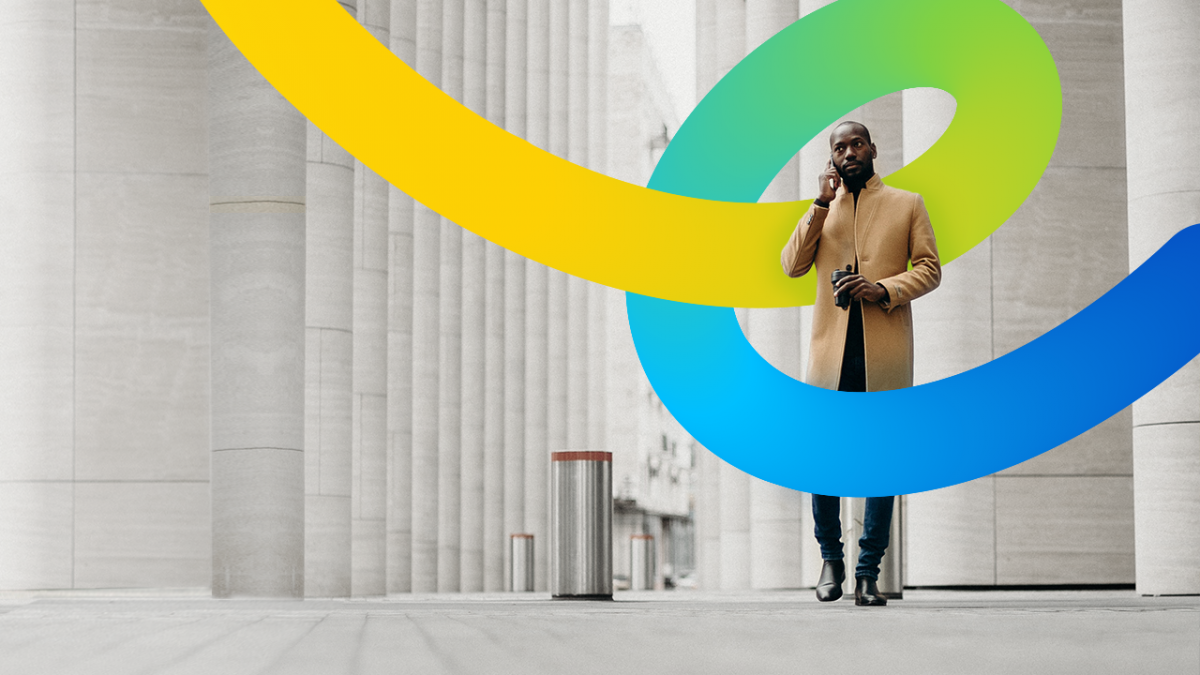 In the hybrid workplace, creating and maintaining a great customer experience is crucial – especially if you want to keep and improve your bottom line. Customer experience is all about communication and one of the vital steps is understanding the way in which your customers prefer to communicate, whatever their ideal platform, whether over multiple messaging applications, video meetings or mobile devices. Cloud-based voice technologies, such as voice AI, not only improves customer and employee experience but also compliance.
By leveraging voice technology, Dubber enables you to lift compliance and derive critical insights from customer conversations in the hybrid workplace. As one of the world's leading providers of cloud-based call recording and voice AI, Dubber provides call recording solutions on video and call meeting platforms, like Microsoft Teams, Cisco Webex and Zoom (including messaging across these platforms), storing, and making these retrievable in one secure and compliant place. With employees working remotely, this gives the added benefit of employees having access to saved data and insights from anywhere, meaning they can draw from previous conversations with a customer before contacting them and improve on that experience. No longer office-bound, virtual call centres can operate with ease, making use of these digital platforms, to reach a variety of customers from any location.
Download Dubber's step-by-step guide to help you achieve compliance with 'work-from-anywhere' employees
---
According to global research and advisory company, Gartner, 75% of conversations at work will be recorded by 2025, with many of those conversations taking place over the phone, messaging apps and collaboration platforms – like Microsoft Teams, Cisco Webex and Zoom.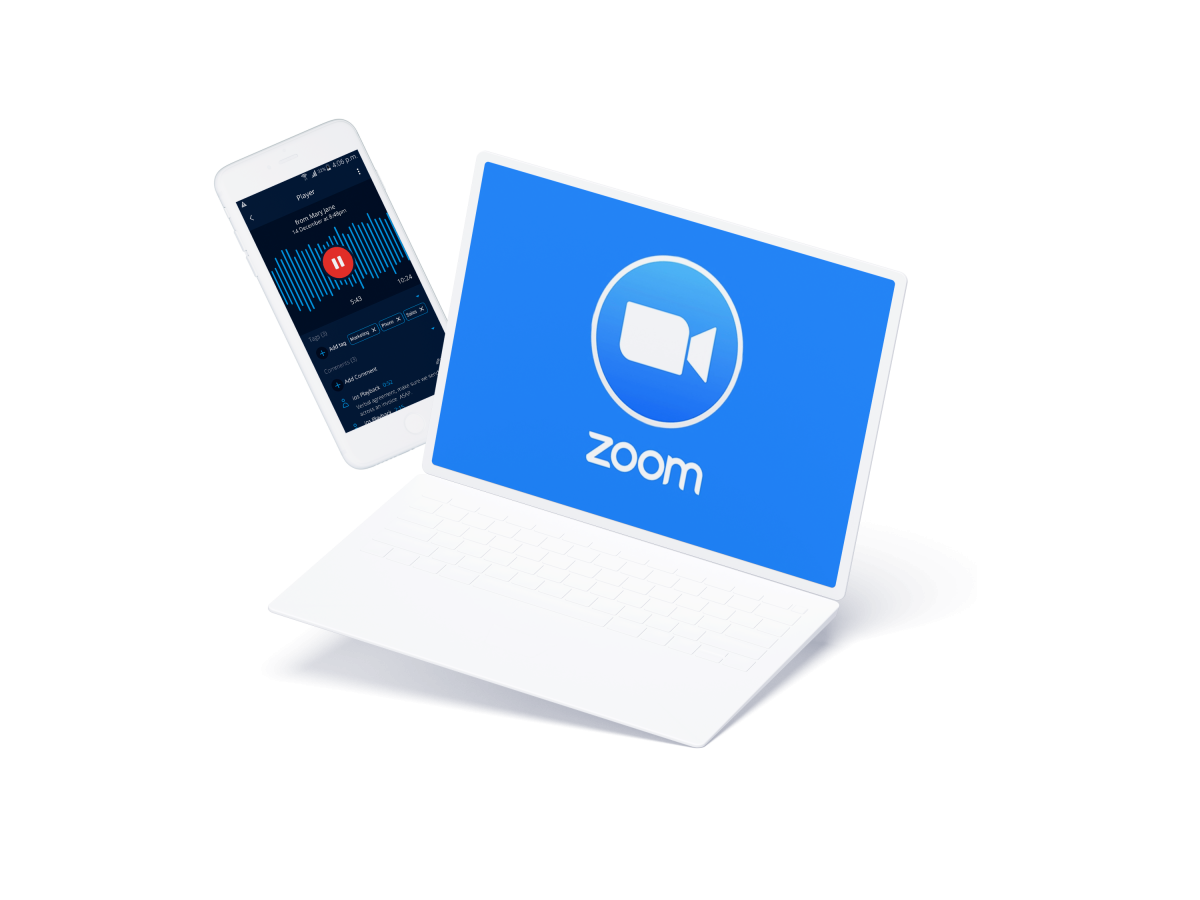 ---
Introducing a Unified Call Recording solution for the hybrid workplace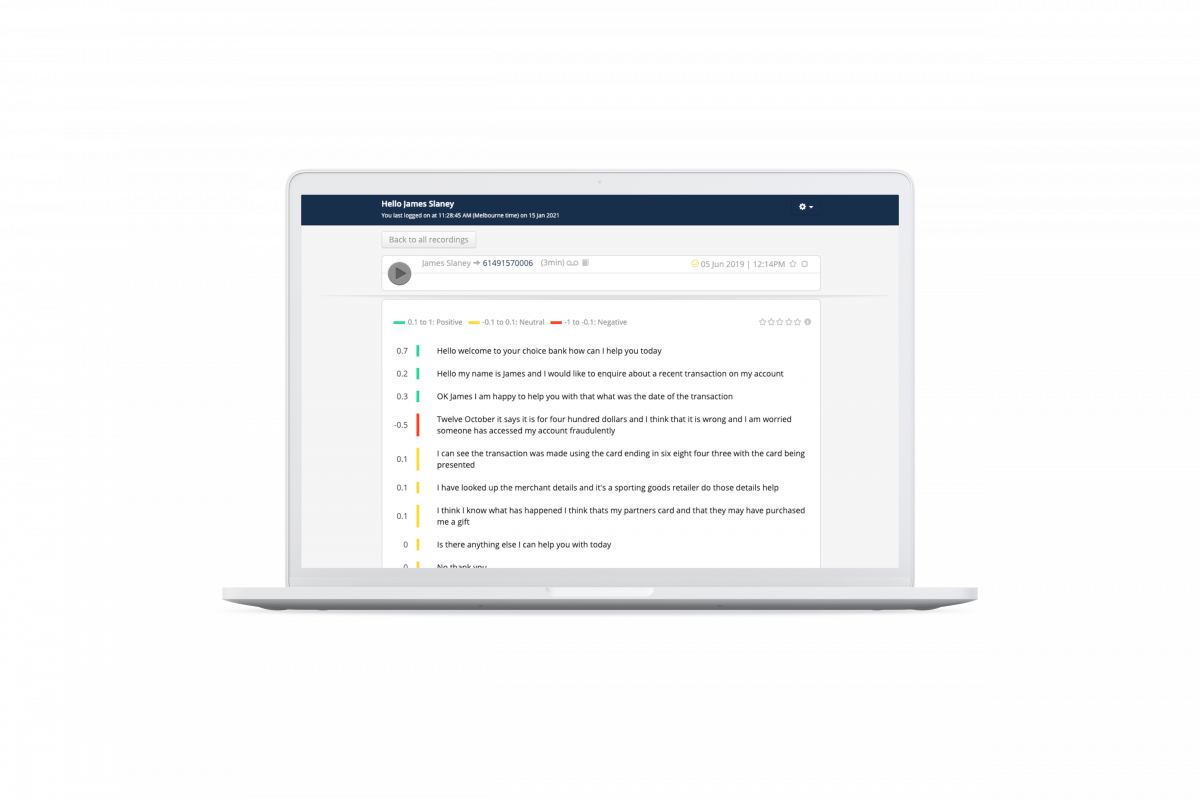 Capture calls directly from your employees' network by using a Unified Call Recording (UCR) solution. Dubber's UCR solution gives you the enhanced ability to capture conversations from mobile devices across wireless and IP connections. By providing a cloud-native solution, UCR records directly from the network to complement remote working, which has minimal impact on user experience.
On top of this, you can drill down in seconds into conversation sets, pick up troubling keywords and easily review insightful transcriptions, instead of spending hours sifting through conversations and messages. This will give you the ability to understand the sentiment and tone of each conversation. All of this impacts dispute resolution, contact centre calls tracking, employee training, sales revenue intelligence, and more.
---
Explore Dubber's solutions with the Outcomex team
Take your organisation's collaboration challenges and requirements to the next level. Contact us at sales@outcomex.com.au or complete the form below to find out how we can help you or to request a demo.