Our first ever virtual QuaranTEAM Meeting !
As a tradition for the past few years, Outcomex have been holding team meetings every quarterly. It is something the whole team look forward to as these events are opportunities to get together and learn about what every department has been up to. It was coming up to that time of the year again for Outcomex, and despite the restrictions enforced with social distancing, we still managed to come together (virtually!) as a whole team. With all our staff being based in Australia and usually having easy access to flights, this was a first!
So, on Thursday, 30th April 2020, the Outcomex cohort joined via Cisco Webex Event Center for our first virtual Quarterly Meeting.

Here are just some of the announcements shared:
We welcomed 10 new employees to the team (since 2020)
Engaged with 159 new logos (since May 2019)
Our team head count is now at 85!
Michael Van Zoggel was appointed Managing Director as Marco Delgado stepped up as CEO . Read more about it here
After our Quarterly Meeting, we tested our collaboration skills with a round of Outcomex Trivia via Kahoot!
While all members were able to view the Kahoot trivia screen shared in Webex Meetings, the Outcomex team were split up into smaller teams and communicated individually via different virtual meeting rooms such as Webex Teams or Microsoft Teams to come up with the answers! This was deemed a success and shows that we can always have fun together while being apart!
Our trivia was then followed by an UberEats lunch for each person courtesy of Outcomex.
Even though we cannot physically gather, the strength of the bond we share as a team transpired through the whole event. As always, we look forward to our next event as a group!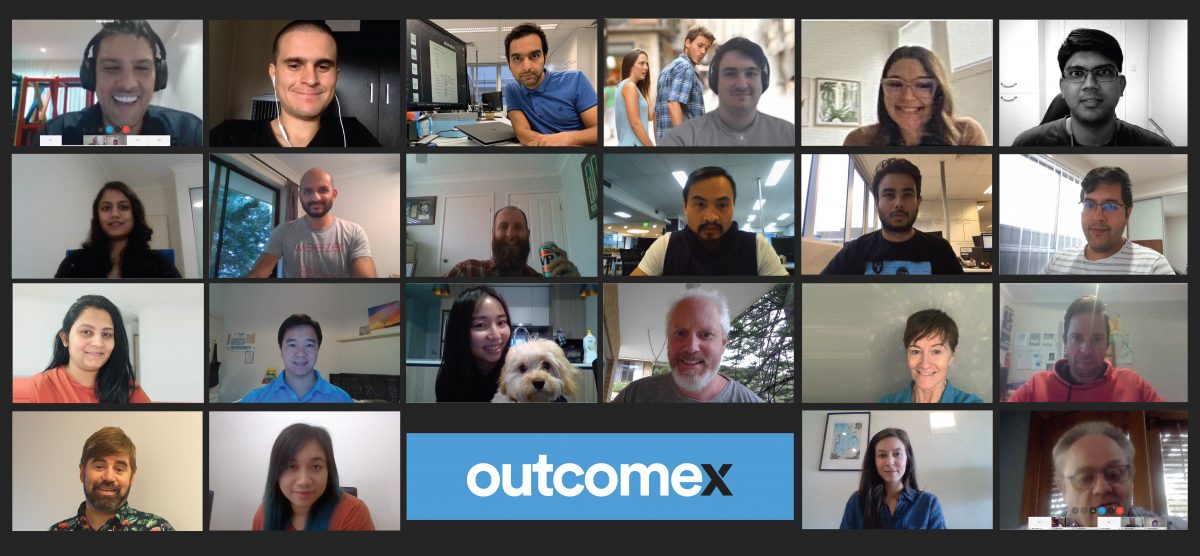 Outcomex Technology Update
From technical engineers to our finance department, Outcomex believe that it is important to keep all our staff updated with new products and technologies in the industry. A day prior to our Virtual Quarterly Meeting, virtual technology update sessions were internally organised, where team members hosted presentations about cyber security, collaboration, and internet of things.