Ransomware attacks grow increasingly common — and sophisticated — as attackers take a commercial approach to their trade. Advanced security solutions, like Extended Detection and Response (XDR), play a key role in protecting your data — and your customer data — from this rising threat with increased visibility and protection. Interested in comparing SIEM and XDR? Download our guide and talk to Outcomex about how you can get the most from your XDR solution.
The XDR basics
XDR takes a cross-layered approach to cybersecurity, collecting and correlating data over multiple security layers — including computers, email, servers, cloud and networks — to integrate detection and response procedures across business silos.
Providing an end-to-end view of data from point of entry empowers organisations to have a clear view of potential threats; different security products 'talk' to each other so XDR can prevent ransomware from taking a foothold and power faster responses to breaches.
How does XDR help organisations reinforce their existing security stack? Unlike SIEM (Security Information Event Management), which logs and detects potential threats, or SOAR (Security Orchestration Automation Response) which automates basic responses, XDR has the ability to both detect and respond to anomalies.
---
How XDR works: A phishing example
Identifying threats is getting tougher on organisations. If the different security solutions – monitoring computers, emails, firewalls and cloud activity — operate independently, ransomware can enter at a range of points and remain undetected.
Imagine that ransomware enters your organisation via phishing — a staff member opens an innocuous email and clicks on an attachment that appears safe and business as usual. It unleashes a zero-day attack; the operating system isn't aware that it is vulnerable. The ransomware may spread undetected for days until the system is encrypted, you are locked out of your own data, and your organisation receives a ransom demand.
In this example, the firewall, antivirus software and operating system couldn't see the full picture; they all failed to detect the threat. With XDR, organisation-wide visibility across all security solutions makes it easier to join the dots on vulnerabilities, monitor suspicious activity, and respond promptly to report and rectify breaches.
Why XDR?
By providing combined protection for the main targets of risk — endpoint, email, cloud and firewall — XDR is a best-fit solution for organisations managing threats with limited resources. Choosing XDR as a security solution delivers several advantages to organisations: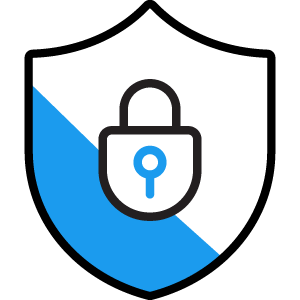 Unification of security management — one system delivers a single view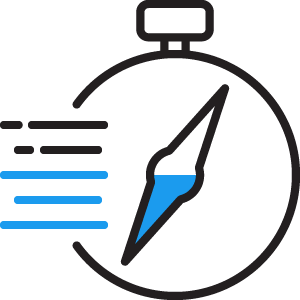 Quicker attack and breach response — increased visibility identifies threats faster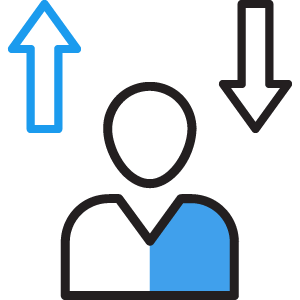 Informed decision-making — all information is available in one console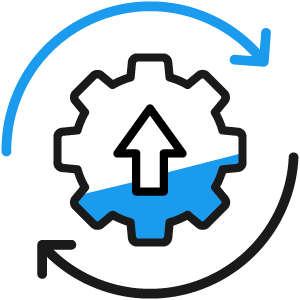 Efficient use of resources — less manual intervention required to manage alerts.
---
Behavioural analytics: Build your risk profile
Not all XDR solutions offer the same level of protection and intelligence. Some XDR offerings are made up of standard security products offered as a package deal by vendors.
More sophisticated and effective models use tools like behavioural analytics to amp up the benefits. Exabeam's Fusion XDR solution includes inbuilt behavioural analytics that automatically track and analyse user behaviour.
Harnessing machine learning to monitor usage enables organisations to build risk profiles; behaviours and use can be assessed against pre-set risk ratings. As abnormal actions increase, the risk rating rises and alerts analysts to identify, prioritise and respond to potential threats.
---
Native v Open XDR
You can choose from a native XDR or open XDR approach. Exabeam's Fusion XDR solution integrates best-in-breed solutions for maximum protection and optimised performance.
Native XDR is provided by a single vendor that provides a complete security ecosystem.
All products work together to simplify management of the solution
You deal with one vendor rather than individual contacts for your firewall, email and more.
It's a cost-effective alternative — but organisations can only use solutions nominated by the vendor. This may leave them vulnerable if there's a glitch with the vendor or their security stack.
An Open XDR solution — like Exabeam's Fusion XDR — allows organisations to cherry-pick the products they want to use, regardless of vendor.
You can mix and match security solutions with visibility through a single pane of glass.
It can require a higher investment of time and costs than native XDR — but integrates all products for seamless security.
---
Working together: How XDR augments other security solutions
XDR isn't designed to replace other security solutions like SIEM or SOAR. Instead, XDR augments them, using automated analysis capabilities to identify anomalies, detect potential security incidents and provide a complete view of threat events.
XDR builds on SIEM and SOAR with immediate response tools: locking down endpoints, applying network segmentation and other proactive measures.
XDR delivers enhanced protection to your organisation
Give your organisation the best chance against ransomware and cyberattack with cutting edge detection and response capabilities.
---
Get the most from your XDR solution – download the comparison guide
Need full visibility and control to protect your data? Read more about our cyber security capabilities or download the SIEM and XDR guide from Exabeam.
Complete the form below to download your guide.