Outcomex partners up with Exabeam
to complement Cisco-focused cyber security strategy
We are proud to announce our new partnership with Security Information and Event Management (SIEM) specialists – Exabeam. This new relationship is paramount as we continuously seek new ways to fight cyber threats.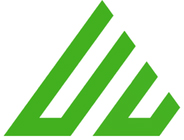 As a Cisco Gold Partner, recurring winners of the Cisco "ANZ Security Partner of the year" Award, and the first ANZ Master Security Cisco partner, security is undoubtedly one of Outcomex's top proficiencies. As threats and cyber security products evolve, we are always seeking to stay ahead of the market and uplift our portfolio to offer our customers the best cyber security solutions for their organisations. Exabeam is not only a SIEM leader, but their Security Management platform seamlessly integrates with Cisco security products, products which make up a fundamental part of Outcomex's security strategy. Together with Exabeam and Cisco, we can help deliver the best security solutions to customers.

Exabeam may be deployed by Outcomex and managed by your internal teams. However, engaging with a specialist provider such as ourselves to provide platform management, event identification and alert correlation can deliver far more risk mitigation. Our focused teams can monitor the Exabeam platform and provide advice on the data delivered while taking pressure off your internal teams and allowing them to concentrate on delivering value to the business.
What does Exabeam offer?"

"Exabeam is the first and leading next-gen SIEM platform and the world's most-deployed UEBA solution, leading the industry in incident response and management" – 2020 Gartner SIEM MQ Report
the Smarter SIEM™ company. They help security operations and insider threat teams work smarter, allowing them to detect, investigate and respond to cyberattacks in 51 percent less time. Security organisations no longer have to live with excessive logging fees, missed distributed attacks and unknown threats, or manual investigations and remediation. With the modular Exabeam Security Management Platform (SMP), analysts can collect unlimited log data, use behavioral analytics to detect attacks, and automate incident response, both on-premise or in the cloud.
The Exabeam SMP stores, indexes, and searches data via Exabeam Data Lake, a modern log management system that provides unlimited data ingestion at a predictable, per user price.
Exabeam SMP detects complex, multi-stage threats using the analytics capabilities of Exabeam Advanced Analytics, the world's most deployed User and Entity Behavior Analytics (UEBA) solution. Advanced Analytics tracks normal and abnormal user behaviors such as account switching, remote logins, database logins, and administrative asset logins to detect anomalous activity. Enriched by contextual data, all events are contained within a user session (a timeline). All risky behaviors within a session are assigned a risk score, with critical events being elevated to a higher score level
Finally, Exabeam SMP improves incident response efficiency with Exabeam Incident Responder, an API-based security orchestration and automation solution.
These products integrate with Cisco's market-leading security solutions to improve threat protection, detection and response within the corporate IT environment.
How does Exabeam complement Cisco Security Solutions
Exabeam integrates with many Cisco security products, including:
.
– Web Security Appliance (WSA)
– Advanced Malware Protection (AMP)
– Threat Grid
– Identity Services Engine (ISE)
– Email Security Appliance (ESA)
– Umbrella (OpenDNS)
– Stealthwatch
– Platform Exchange Grid (PxGrid)
The combination of Exabeam's most-deployed behavioural analytics solution and Cisco's market-leading security enforcement and analytics products brings a truly modern approach to cyber security.
Together, the products increase perimeter and internal enforcement, detect new threats before they can cause damage, and provide automated response to shut down attacks and protect sensitive data, all while removing the alert fatigue that overwhelms hard-to-hire security analysts every day.
Reach out to your Outcomex Account Executive
We are proud to be partnering up with Exabeam. For more information on Exabeam or how Outcomex can help you with your security solutions, please email us at sales@outcomex.com.au or reach out to your account executive.