Escaping to Uluru!
In March, Outcomex was proud to reach the Cisco Services Revenue number for both quarter one and two of this year. In courtesy, our biggest distribution partners, Dicker Data, rewarded this target with a complimentary ticket to Australia's impressive landmark, Uluru.
Our administration support assistant, Nicky Delgado, was the lucky one to escape to Uluru as a recompense for her dedication in the office. Nicky travelled alongside Farha Diba, Dicker Data's Business Development Manager responsible of Outcomex, for four days from the 15th of March to the 18th of March, swapping the bustling landscape of Sydney for the stunning night skies of Central Australia.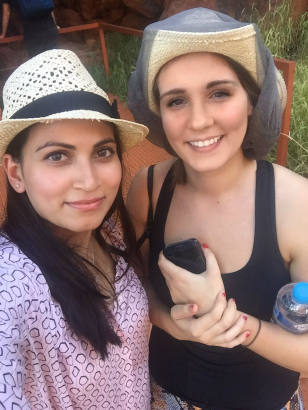 Nicky and the group stayed at Sails in the Desert Ayers Rock Resort, fit with delicious dining and friendly staff. Having never visited the Northern Territory before, Nicky was treated to dining on a sand dune under a canopy of stars, watching Uluru slowly shift hues as the sun rose, as well as to her first helicopter ride.
"I felt very humbled to have been elected and it made me proud of the hard, after-hours work I put in prior to Cisco Live. Central Australia was definitely on my travel bucket list, and after my time there, I would recommend it to everyone. I left the Red Centre feeling deeply touched by the relationship the Anangu people have with the beautiful landscape of central Australia" – Nicky Delgado.
Outcomex and Dicker Data's partnership started over five years ago and has been growing stronger ever since.
We look forward to future collaborations and adventures ahead with Dicker Data.