Outcomex wins Exabeam APJ Rocket Partner of the Year 2020
At the 2020 Exabeam Global Partner Summit, Outcomex was awarded APJ Rocket Partner of the Year. This title honours Outcomex, recognised alongside technology leaders from around the world in the first annual Exabeam partner of the year awards.
Exabeam announced this award ahead of their Spotlight20 user conference. Criteria for winners included annual sales, support for growing Exabeam's reach into local markets, surpassing enablement and training goals, innovative offerings leveraging the Exabeam platform, professional services offerings and providing exceptional value to joint customers.
Ted Plumis, vice president of Channels at Exabeam, explains the roles that partners like Outcomex play in Exabeam's strategy, "Today, our 100% partner go-to-market strategy allows us to support the most diverse ecosystem of security-focused partners in the industry and has been instrumental in expanding and strengthening our SIEM market leadership. We're thrilled to be thanking them for their support, dedication and innovation. Congratulations to each and every winner, and we look forward to even more shared success in the future."
Outcomex has been developing our partnership with Exabeam to complement our cyber security offering. As part of the Outcomex security practice, we assist organisations with managing risks and compliance by establishing robust security frameworks. To address customers' vulnerabilities, we also offer security assessments and penetration testing, monitoring, and threat hunting through our Australia-based SOC. Since 2018, Outcomex has deployed security solutions at over 200 customers.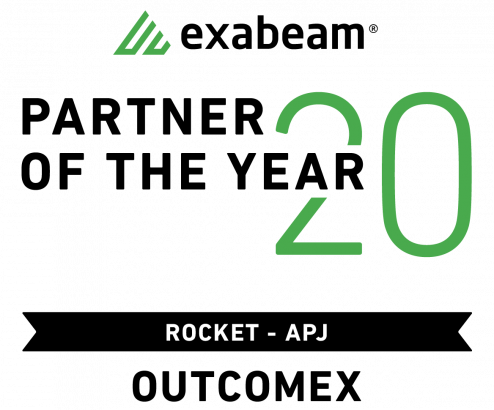 See more Outcomex awards or read more about our security capabilities.