In an environment of growing risk, advanced security solutions like XDR, SIEM and SOAR are becoming increasingly popular to protect data and stay compliant in regulated industries. Understand how you can choose effective security solutions by exploring XDR, SIEM, and SOAR with Exabeam.
Ransomware on the rise
Every day customers are becoming more aware of the threat to businesses they interact with. Ransomware attacks are in the news and organisations of all sizes across all industries are in the crosshairs. More internet of things (IoT) devices increase vulnerable endpoints, and a boost in BYOD and remote work are likely to stretch your IT and security resources. Heightened risk demands advanced security solutions to monitor, detect and respond to bad actors who threaten your data and your reputation.
---
XDR, SIEM and SOAR. What does what?
XDR, SIEM and SOAR have some overlap, but it's important to understand the differences and how the right mix of these solutions helps build a multi-layered security stack.
XDR (eXtended Detection Response) — collects and correlates data over multiple security layers to identify complex threats and trigger a quicker and more effective response.
SIEM (Security Information and Event Management) — collects and logs alerts across multiple systems and brings together information for centralised visibility.
SOAR (Security Orchestration Automation and Response) — automates basic responses to reduce intervention and improve the efficiency of physical and digital security operations.
XDR: Joining the dots
Sitting across multiple systems XDR monitors endpoints, email activity, network data and cloud infrastructure to identify patterns and detect complex malicious operations.
XDR breaks down data silos with a single view for effective threat detection and response; organisations can connect the dots between seemingly innocuous events to recognise and mitigate threats. Learn more about how to get the most from your XDR solution.
SIEM: Centralised data
SIEM is useful in detecting threats and generating alerts — but lacks a response function to actively reduce risk.
SIEM solutions help organisations make sense of their security and log data by consolidating data sources to assist in security investigations, threat detection and compliance activity. Without the right controls or architecture, SIEM can deliver false positives — too many alerts can overwhelm IT and risk high-priority threats being overlooked. Learn more about SIEM on the Exabeam site.
Exabeam was recently awarded a leader in the 2021 Gartner Magic Quadrant for SIEM.
SOAR: Automated response
Similar to SIEM, SOAR systems collate and analyse data — but take it a step further to automate responses to detected events by alerting security teams or escalating threat intervention.
While SOAR improves on SIEM with a response function, integrations with other security tools are critical to unlocking its power. SOAR can buy you time, but needs a serious investment to build automation workflows to fit your business. Read more about SOAR with Exabeam.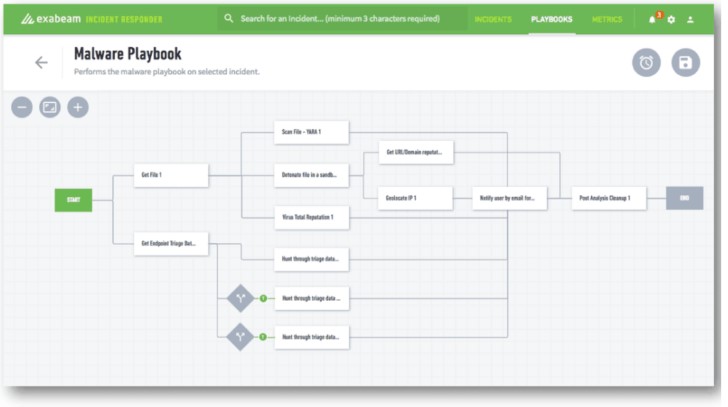 ---
Which security solution is best for your organisation?
The best solution? The one that simplifies your organisational ability to identify and manage threats. The right choice depends on your risk profile, size, structure and budget.
XDR's cross-layered approach provides the best overall protection by breaking down data silos for an end-to-end view of risk. If you already have a SIEM or SOAR solution in place, adding XDR can improve overall identification and response.
Book an Exabeam XDR demo to win a Big Green Egg
An open XDR security solution, Exabeam's Fusion XDR provides visibility and control over data for greater protection against cyberattacks. Register for an Exabeam XDR demo before the 8th of October 2021 and you'll go in the draw to win a Big Green Egg BBQ. See the competition page for full terms and conditions.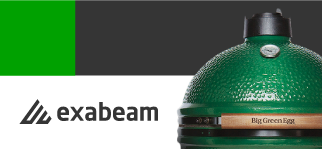 ---
Download SIEM and XDR: A Comparison Guide
Need security solutions that protect without compromising performance? Read more about our cyber security capabilities or complete the form below to download the guide.