Use data to make strategic decisions for your pick up and drop-off locations.
Get to know your pick up and drop-off bays
Pick up and drop-off bays are purposefully designed to optimise road use for passengers and vehicles. These locations, such as school drop off zones, loading zones, and public transport waiting bays, are an essential part of transportation networks.
It is important to understand how these locations are used, to make changes or enforce regulations. This is particularly helpful in measuring the adoption of new pick up and drop-off facilities.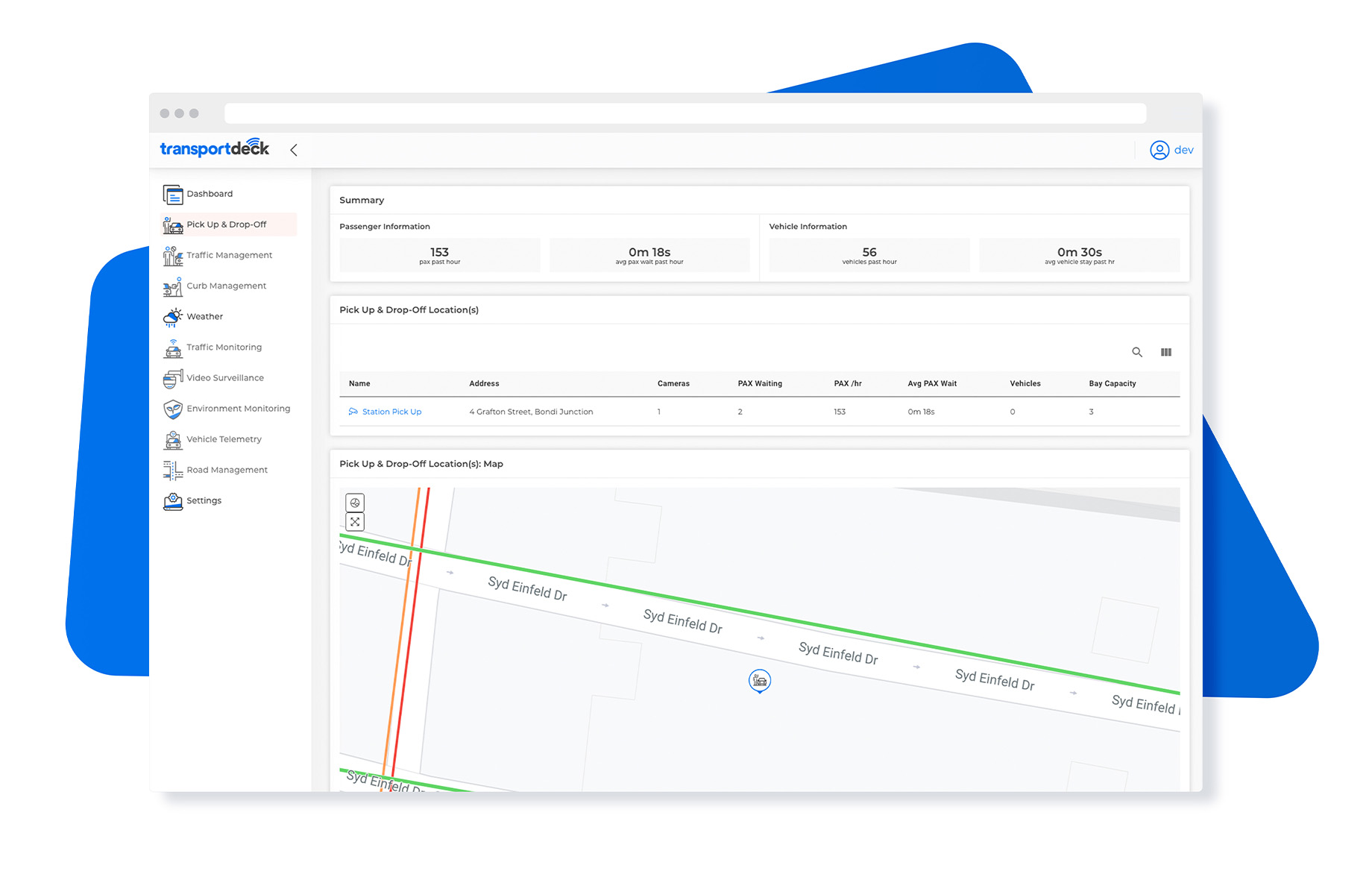 Keep an eye on important locations, remotely
TransportDeck Pick Up & Drop-off collects data by installing cameras at your locations. Setting up all network and connectivity, data can be gathered from local and remote locations. This data is transformed into valuable insights and provided on the TransportDeck user application. The Pick Up & Drop-off dashboard provides the following summary information:
Number of passengers waiting
Number of passengers over last hour
Average passenger wait time
Parking bay capacity at each location, based on the number of vehicles in the queue in real time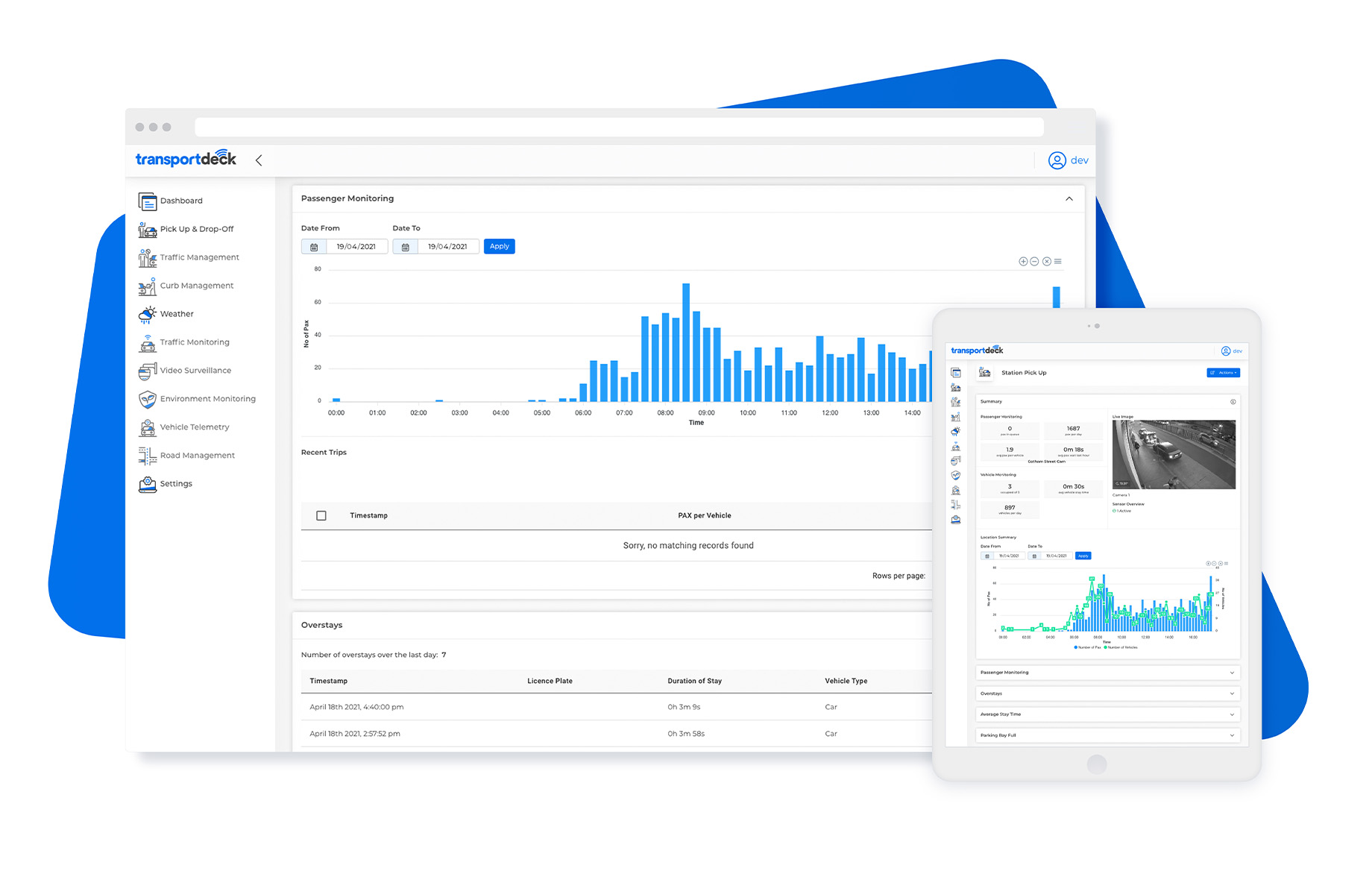 Deep location insights with TransportDeck
In addition to providing information about passengers and vehicle queues, TransportDeck combines passenger and vehicle information to provide a holistic view of location use. Pick Up & Drop-off deep dive pages provide live and historical data including:
Vehicle stay time
Overstays
Instances of double parking
Instances of full parking bays
TransportDeck makes the most of collected data, using intelligent camera recognition to understand what is happening at your locations. The Pick Up & Drop-off capability also identifies the types of vehicles using parking bays, to provide additional insights. Use this information to make smarter decisions and enforce pick up and drop-off regulations in your transportation network.