Keep your eyes on the road with Smart CityDeck Vehicle Counting.
Vehicle data has enormous potential to inform community decisions
It is important to understand how roads are used, including traffic levels and directional flows, to understand how the community uses one of your most valuable and most expensive assets. The cost of road congestion is expected to reach $38.8 billion per annum across Australia's largest cities. Australian councils need to collect road data to help them minimise the impact of congestion in their cities and local areas.
Smart CityDeck integrates with a wide range of smart cameras, to provide real-time traffic information, displayed as an hourly, daily, or weekly metric. To provide detailed information about roads utilisation, and how intelligent surveillance cameras can differentiate between vehicles types, including:
Cars
Buses
Trucks
Bicycles
Motorcycles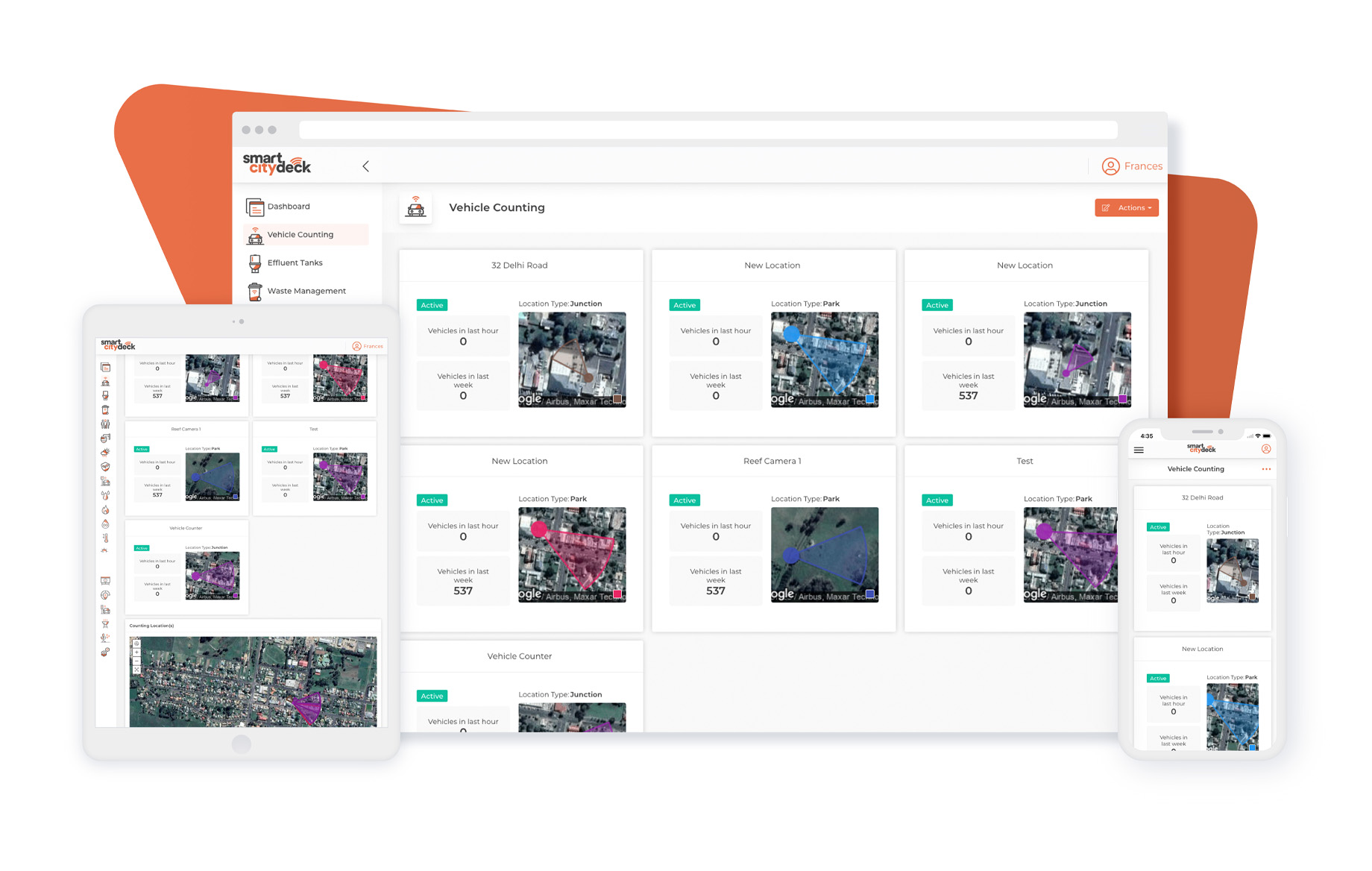 Understand vehicle activity by interacting with your locations
The Smart CityDeck Vehicle Counting dashboard provides an overview of all recorded locations' information. Deep-dive into individual locations for live-stream footage of your site and vehicle count breakdowns. Use the interactive graph to view historical data and compare the direction of traffic, for a long-term view of your roads.
Traffic data provides insight into road utilisation, ranging from main roads to remote access roads. Leverage information about road and location popularity to make informed decisions for your council. For example, information about peak daily or seasonal traffic assists in planning maintenance or major works, resulting in minimal disruption to community enjoyment. Use Smart CityDeck's Vehicle Counting feature to understand what is happening on your roads.
Interested in counting people, as well as vehicles? Take a look at our Pedestrian Counting capabilities.