Connect cold rooms and freezers to the Internet of Things to ensure safety, compliance, and positive customer experiences.
Cold rooms and freezers are at the core of safe restaurants
When cold rooms and freezers are not operating correctly, restaurants risk more than stock turning bad. A restaurant's reputation is on the line when it cannot serve customers the food on their menu, and they leave dissatisfied.
Or worse, a refrigeration fault resulting in unsafe food that does not comply with health and safety regulations exposes a restaurant to the risk of being closed or harming its customers. Restaurants and food preparation organisations adhere to food safety guidelines, ensuring refrigerators remain at or below a temperature of 5°C and frozen food is kept at or below -15°C.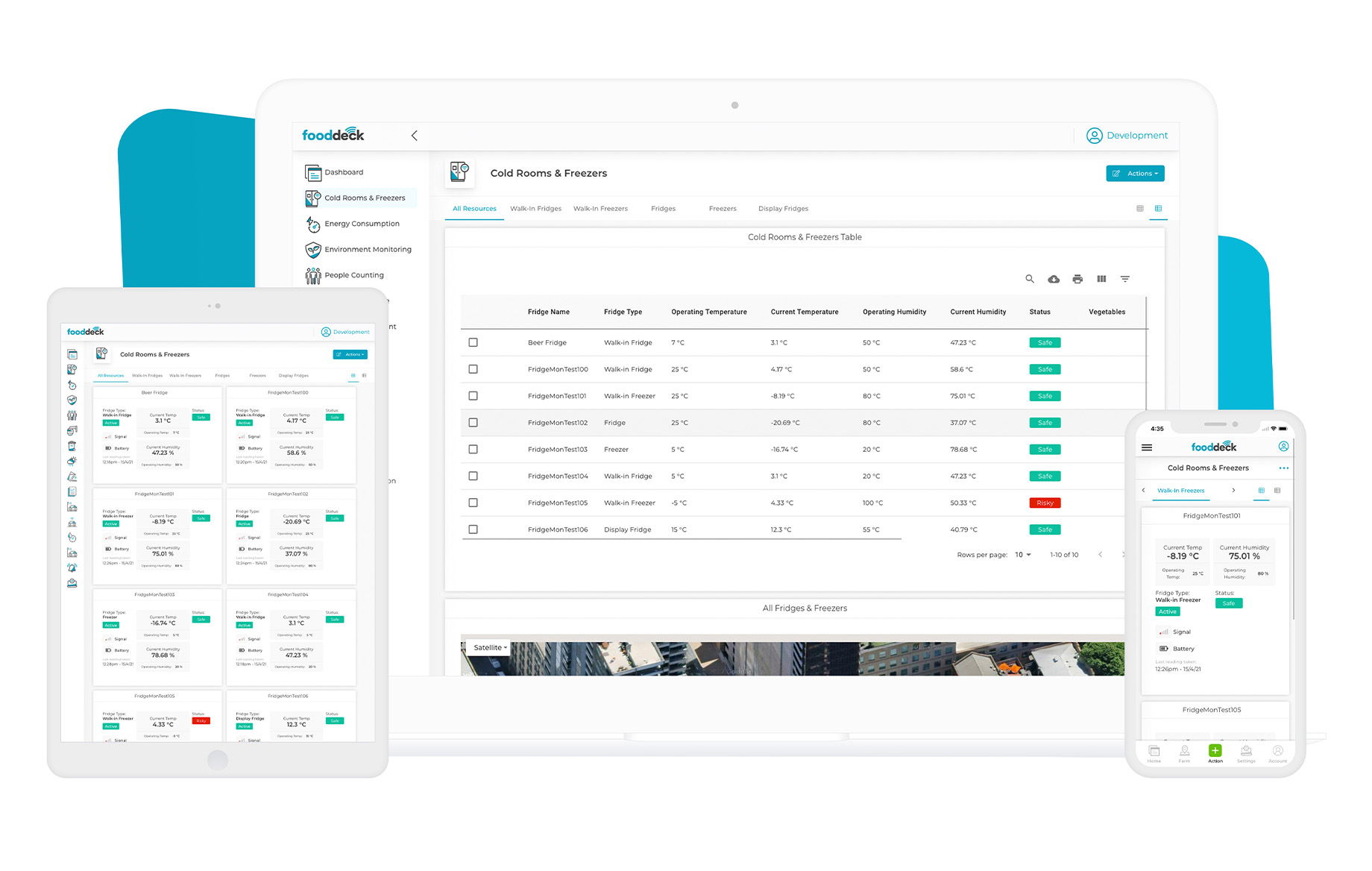 Fresh is on the menu with FoodDeck
FoodDeck establishes connectivity to sensors, to collect data and present it in the FoodDeck application. A dashboard view summarises all information in one place, highlighting whether each cold room and freezer is safe or at risk. Information recorded by FoodDeck sensors and presented in the application includes:
Operating and current temperature for cold rooms and freezers
Operating and current humidity for cold rooms and freezers
Notes on what food items are commonly stored
Historical data records
FoodDeck Cold Rooms & Freezers monitoring starts with sensors installed in cold rooms or appliances that need to be monitored. FoodDeck holds a logbook of all collected data, so this can be reviewed to identify compliance with health and safety standards, indicate that maintenance may be required, and ensure you know what is happening in your restaurant even when you are away.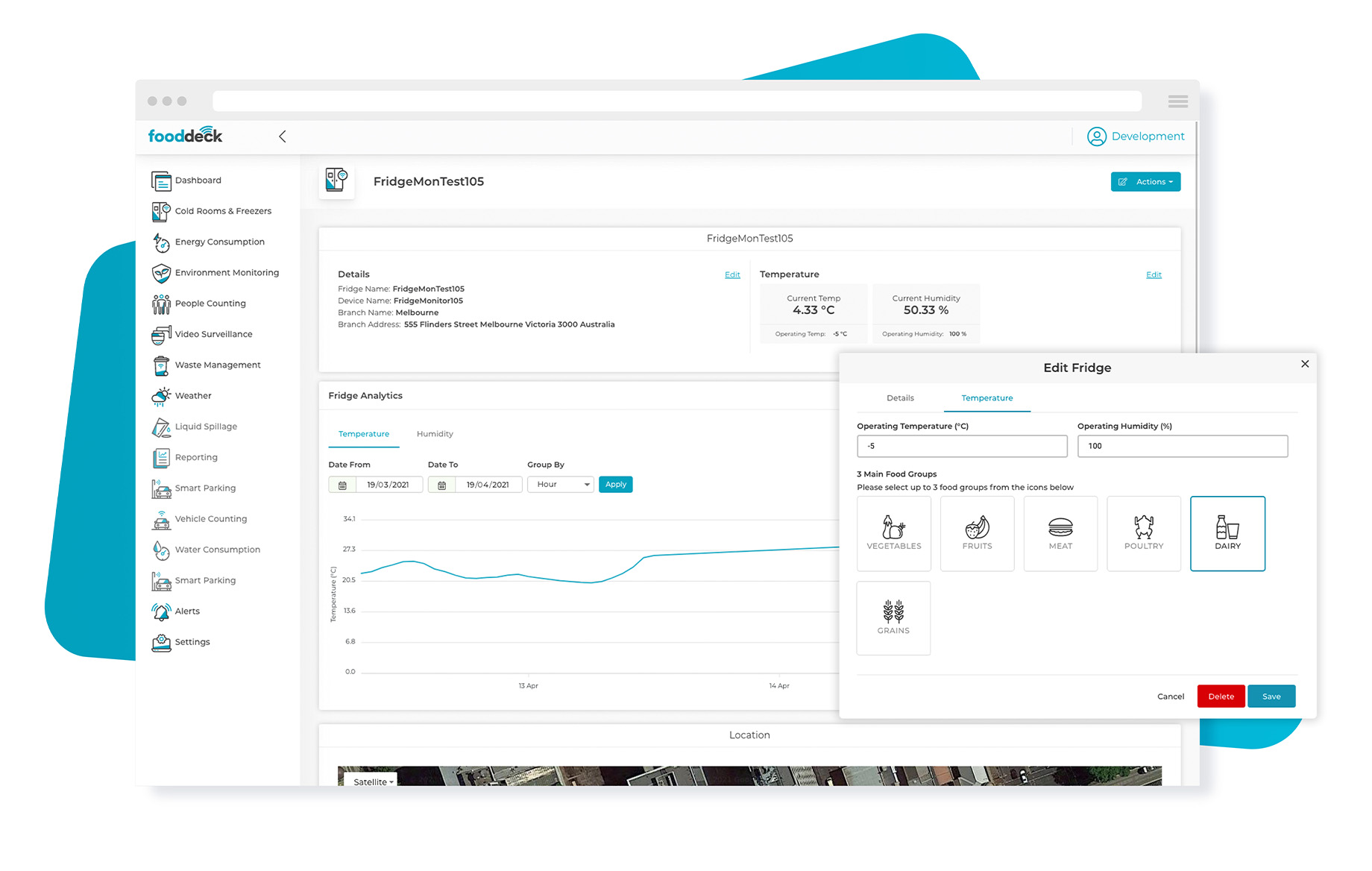 Temperature monitoring with our Kic2 sensor
Kic2 is our temperature monitoring sensor that fits in the palm of your hand. Designed and built in Australia by our team of IoT experts and engineers.
Combined with the FoodDeck app, Kic2 is the optimal compliance tool to facilitate audits for restaurants and food preparation facilities. With its hanging slots and magnets for countless hanging options, Kic2 is ideal for fridges, cold rooms, food warmers, racks, and other small areas.
A common barrier to collecting information critical to the health and profitability of your restaurant, is manual and inaccurate data collection. With FoodDeck Cold Rooms & Freezers, there is no guesswork when it comes to keeping cool in the kitchen.
Learn more about how FoodDeck keeps track of temperatures with our Environment Monitoring capability.