Ending the year strong: Celebrating an unpredictable year
As one of the most unpredictable years draws to a close, with the pandemic, working from home and quarantine lockdown, comes the much-anticipated Outcomex Christmas party. And what better way to close the year than ending it off strong by bringing our teams across the VIC, SA and NSW offices together to review the year and to celebrate at our newly built head office in North Ryde, Sydney.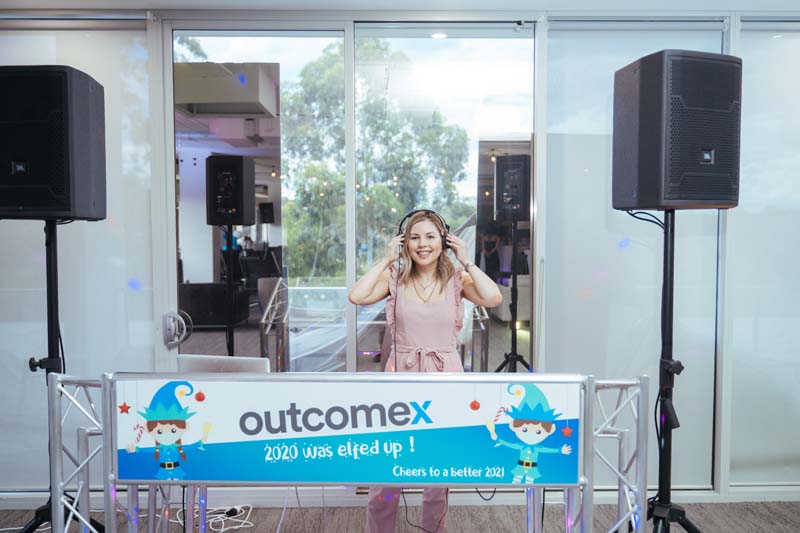 Gearing up towards the new year and winding down this year, we celebrated by reviewing our accomplishments before hitting the dance floor! What a year it has been for us: We have hired 18 additional people, invested in our business, closed on 346 projects, built four new industry specific IoT dashboards and 15 design features, hosted 27 internal and external events (including virtual!), spent 11,922 hours on 17,217 tickets (between January and September), delivered over 18,167 hours of engineering service, and experienced 16% year-on-year growth (for the July to December period).
Let's not forget about winning a total of eight awards this year, including the ANZ Partner Innovation Challenge and Cisco Global Innovation Challenge 2020 for the development and recognition of Farmdeck, our all-in-one IoT farm management solution. Despite the global upheaval, we have come out stronger and grown closer even when threatened with an extended lockdown (Melbourne!).
As with every year end, we like to thank those employees who went above and beyond expectations by honouring them with an award. After these were given out, and lunch was had, the team celebrated the year-end with dancing, a silent disco and some entertaining games in the new office space.