Take ownership over key council locations with Smart CityDeck Security and Surveillance.
Prioritise community safety and satisfaction
After investing heavily in public amenities for local wellbeing, communities need to feel safe and secure accessing facilities in their area. Security and Surveillance measures, such as security cameras, can deter crime and improve public perception of safety.
With minimal disruption, councils can use Smart CityDeck Security and Surveillance to investigate and manage crime and common council issues such as vandalism.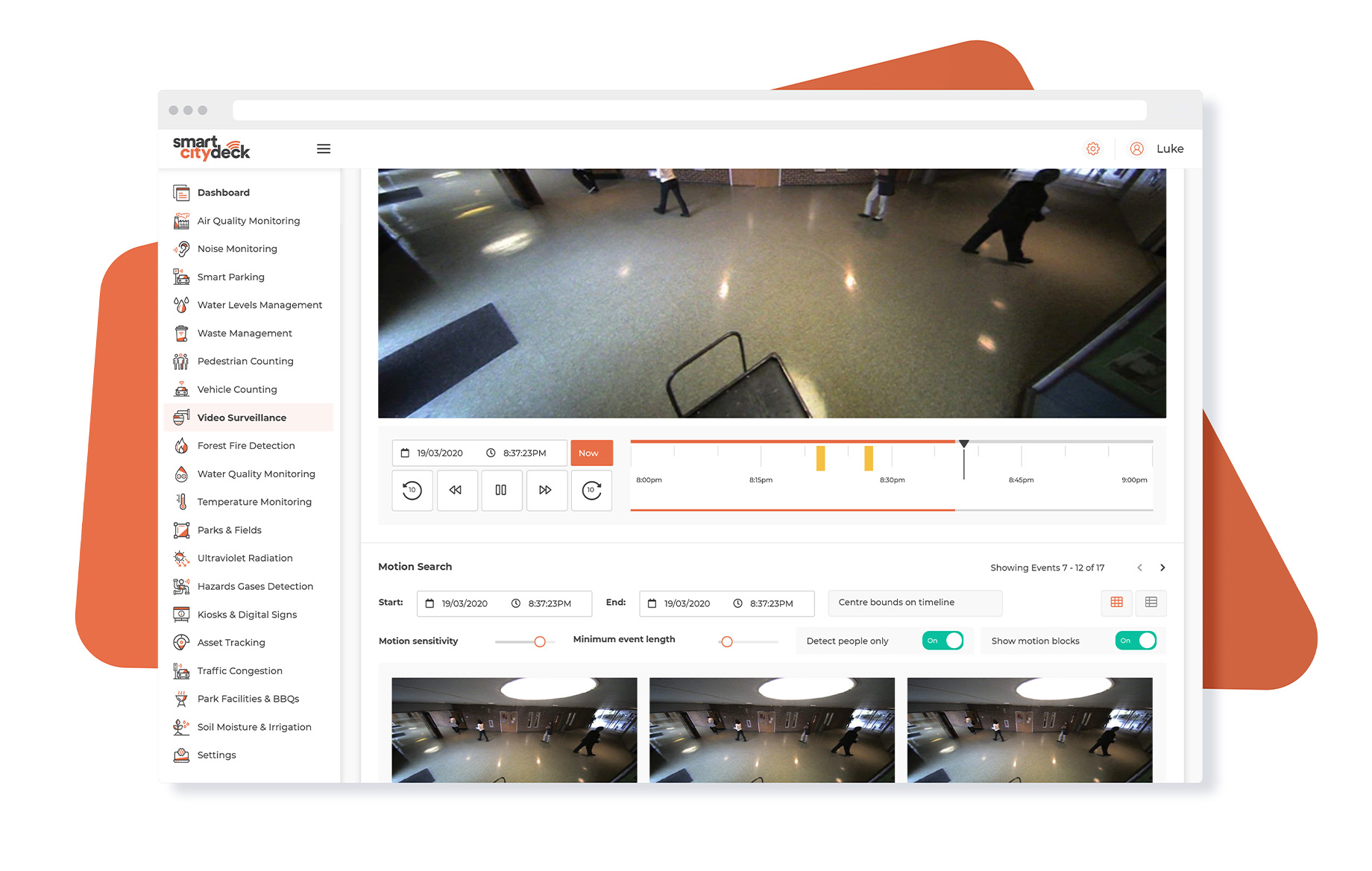 Keep an eye on hard-to-reach locations
To get started with Smart CityDeck Security and Surveillance, cameras are installed at public council locations. Even in rural or remote locations, Smart CityDeck can establish network and connectivity so you can access surveillance camera footage from the application. The Smart CityDeck application provides information about Security and Surveillance cameras, such as location and device specifications, and displays live stream footage of all monitored locations from the Security and Surveillance dashboard.
View a feed in real time or access past recordings – all council data collected using Smart CityDeck belongs to you. Keep an eye on your locations, or connect cameras to other Smart CityDeck features such as vehicle and pedestrian counting to better understand your public spaces. Create a surveillance network to help protect the community and council assets.