Take data from thin air to keep your community safe and comfortable.
How do you measure something you can't see?
The Internet of Things provides opportunities to monitor your environment without the need for manual air quality checks. Valuable insights into basic environmental information, such as temperature and noise, assist in making decisions to improve community experience. Smart CityDeck takes this one step further, and measures multiple indicators of air quality to help assess the safety of your spaces.
Smart CityDeck Environment Monitoring sensors are installed in your public spaces and calibrated to capture reliable air quality information. This data is available through the Smart CityDeck application, with the following information available on the Environment Monitoring dashboard:
Air condition and current Air Quality Index (AQI) rating
Current temperature
Relative humidity reading
Carbon dioxide (parts per million)
Noise level, measured in decibels
Sensor information, including active status, signal, battery level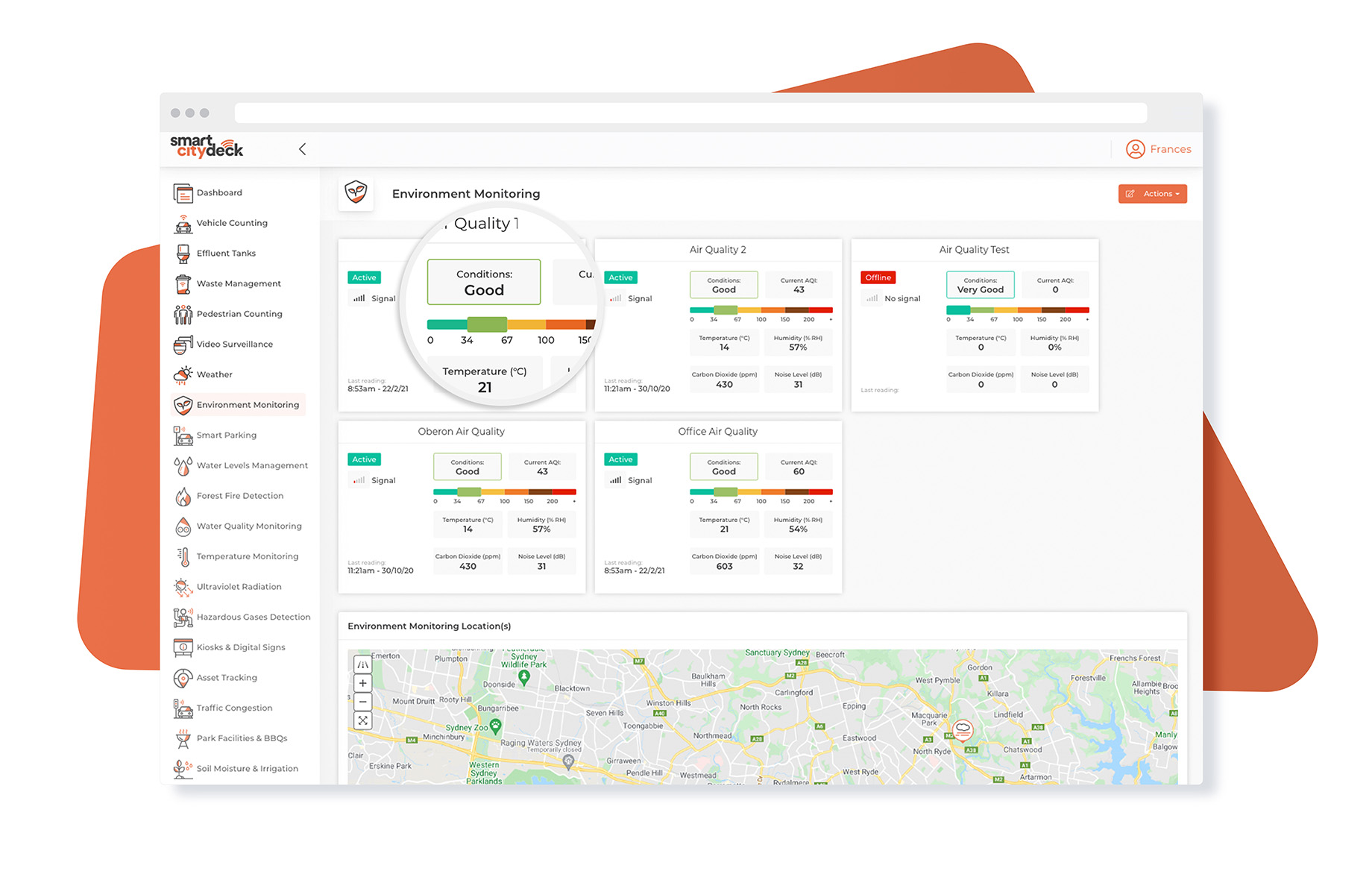 Powerful environment insights available in real time
Smart CityDeck also presents a deep dive view with information collected by environment monitoring sensors. Whether your focus is improving community experience or improving safety, Environment Monitoring can guide decision making for community spaces.
Historical air quality data indicates the AQI score recorded for previous dates and months, with a simple colour chart that simplifies complex data into usable insights. Information is also recorded about the presence of any harmful chemicals in the air, such as formaldehyde, and other potentially harmful particles.