In today's digital world, people are demanding privacy protection and companies need to evolve to deliver it. You need to act fast to get your business application data and cloud environments privacy ready.
The increasingly complex regulations make compliance a challenge, but at Outcomex, we know that good data compliance builds consumer trust and improves data processing efficiency.
How do you know if there is unsecured data in your network? How do you know whether any data has been exposed?
Outcomex has you covered with our new Cloud Compliance as a Service offer. With built-in and AI-driven data privacy controls, you can ensure that your employees, your data, and your customer's data is protected and that you comply with global regulations and data retention policies 100% of the time.
---
Ensure data compliance with increased visibility and reporting
Our Outcomex Cloud Compliance as a Service offer is powered by NetApp Cloud Compliance and delivered by our award-winning, Australian based team. We can cover hybrid or multi-cloud environments, so you are able to manage and secure your private data wherever it resides.
Generate data protection impact reports, providing a view into your privacy posture
Ensure sensitive data is only stored where you want it
Build user / role based trends
Analyse behavioural patterns of your users
Generate and monitor alerts for specific activities
Identify high-risk issues that need to be immediately remediated
The simple, easy to interpret dashboard offers out of the box data classification reports for mapping against business needs such as human resources, legal or marketing data. You can also perform a data search or identify a specific report that you need.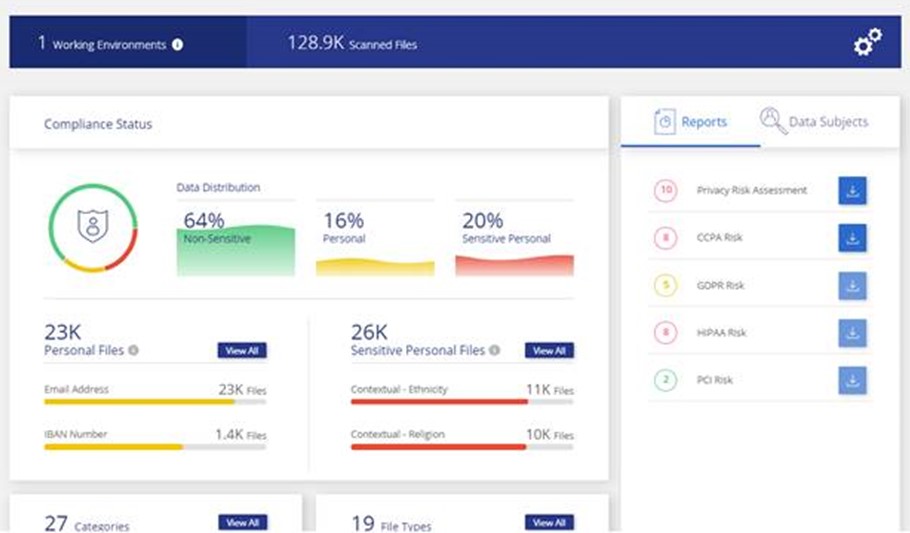 ---
Provision within hours, not weeks
Today's data compliance needs to provide a privacy-by-default approach, so it is always on. With Outcomex Cloud Compliance as a Service, you have the information you need at your fingertips.
Generate CCPA and GDPR subject access reports in minutes
Maintain visibility of all sensitive data to minimise security breaches
Automate report sharing to communicate real time compliance program information
Pull a PCIE report in minutes
---
Addressing the issue of timely notifications
Locally in Australia, under the Privacy Act 1988, businesses are obligated to report any data breaches to the Office of the Australian Information Commissioner (OAIC). In one of their recent reports* they specifically called out the issue of timely notifications.
Compliance around breaches is challenging, as many attack vectors can lie dormant in systems for months, if not years, before becoming active. That is why vulnerability management and reporting is an essential piece of your cyber security strategy.
The OAIC has seen significant variation in the time taken by entities to identify, assess and investigate breaches and then notify affected individuals. Most entities took all reasonable steps to conduct an assessment of the incident suspected to be an eligible data breach within 30 days – as required by section 26WH of the Privacy Act – and then moved promptly to notify both the OAIC and affected individuals. However, increasingly the OAIC is seeing instances of organisations taking much longer than 30 days to complete their assessments, with further significant delays before they notify affected individuals. Additional time taken to assess a breach must be reasonable and justified in the circumstances, with notification to individuals to occur as soon as practicable.
Automated alerts
With always-on privacy and compliance controls, you are alerted to bad actors or malicious behaviour as soon as they present. The powerful artificial intelligence algorithms immediately recognise what's normal and what's not within your network.
Leveraging Cloud Compliance, you can reduce the time to respond from days to minutes. You've also got the ability to perform data investigations at their most granular form across all your data sources.
---
Data compliance, anywhere
According to a Deloitte report, more than 90% of global enterprises will rely on hybrid cloud by 2022. Another survey from the same month found that 97% of IT managers planned to distribute workloads across two or more clouds to maximize resilience, meet regulatory and compliance requirements, and leverage best-of-breed services from different providers.**
The dynamic nature of cloud and the movement of data means that your compliance strategy needs to cover your business anywhere. With the accelerated digital transformation many companies have experienced, more devices are accessing your network, and the 9-5 working day is no longer the norm.
Cloud compliance allows you to maintain constant control and visibility, ensuring that unauthorised private and sensitive data doesn't leave the perimeter.
Your data, your way
With hybrid and multi-clouds becoming the norm, supporting a variety of data sources is key. We provide a single pane of glass to all your data sources. Whether that's:
On-premise & Cloud
Multi-Cloud (AWS, Azure with GCP coming soon)
Structured databases and unstructured data
File shares, object storage and cloud applications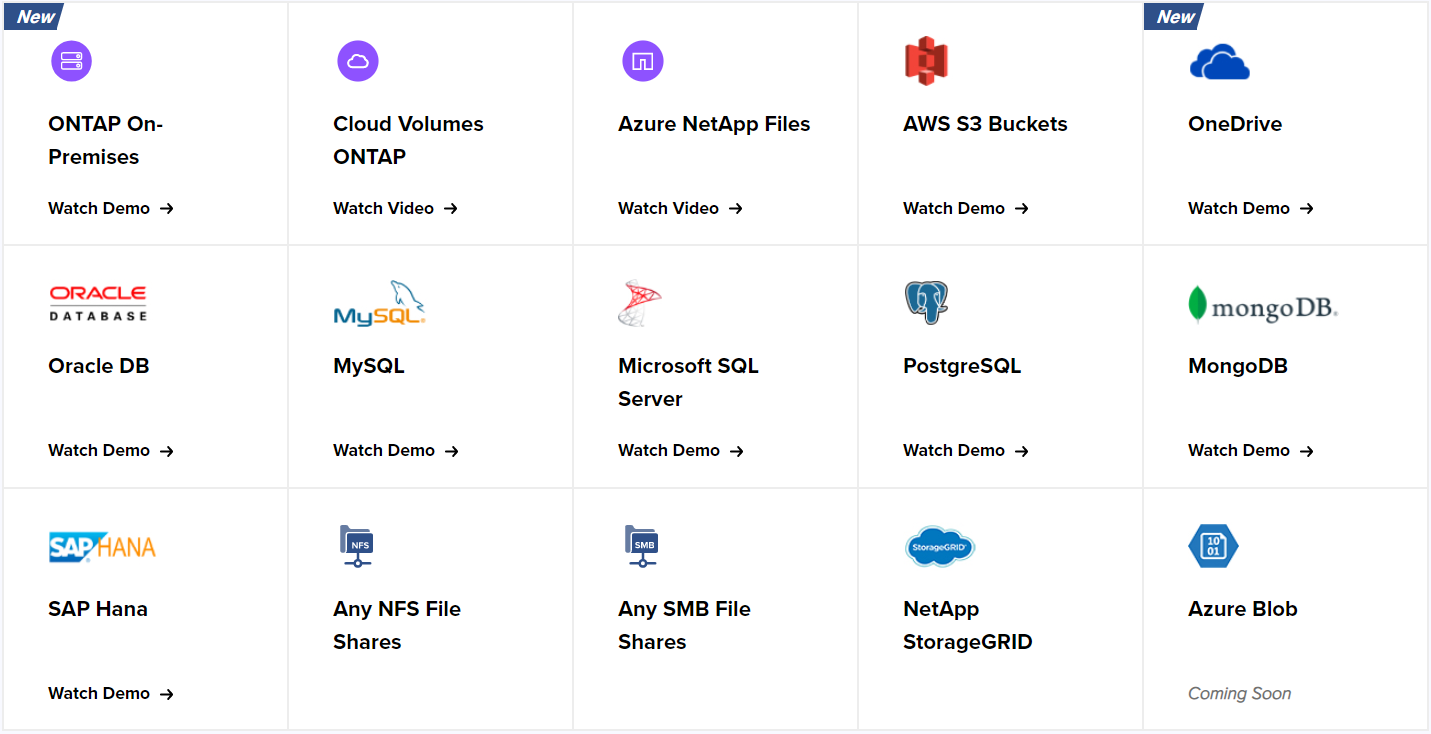 ---
Why compliance as a service?
Set and 'forget' by leveraging pre-defined policies based on your requirements
Driven by artificial intelligence that works 24/7
Pattern identification, classification and categorisation
Automated alerts and reporting
Reduced TCO by freeing up your staff to address high priority issues
---
Contact us for your 1TB free trial