Henry Benjamin, From Engineering to Sales
Henry Benjamin is one of Outcomex's new heroes, though he's been collecting industry achievements for the last two decades. Starting out as an engineer at Cisco, Henry has spent the last four years at Westcon before moving to Outcomex as an Account Executive in January 2019. Let's have a look back at how his career led him from engineering to sales and why he chose Outcomex.
Did you say Triple CCIE?
It's not a secret that Outcomex is strongly aligned with Cisco, and that's one of the reasons why Henry Benjamin was the perfect addition to our team. After spending his professional life building an expertise in Cisco technology, Henry reached the 20-year mark as a Cisco Certified Internetwork Expert (CCIE)* in June 2019. Henry is now holding three of those prestigious networking certifications; CCIE Routing & Switching, Service Provider, and Security. According to the Account Executive, obtaining his first CCIE in 1998 has been his biggest challenge in career so far; a challenge that changed his life forever.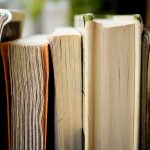 In addition to these certifications, Henry worked at Cisco in an engineering capacity for five years when starting his career, as well as wrote four Cisco press books. Those books were designed to help users prepare for Cisco certifications as part of a recommended learning path. At the time, they were the most common self-study tool used by engineers passing their CCIE exam. Henry was the first person in Australia to ever write one of those books.
Henry is part of a group of 25 CCIE engineers working at Outcomex. CCIE's form 50% of our engineering department, but hiring a triple CCIE in our sales department was definitely a first. As the 10th biggest Cisco partner in Australia, Outcomex highly values this level of expert certification and dedication towards this technology Henry has developed over the years. There is no doubt our team will harness his knowledge to keep improving the level of care and expertise we offer our clients.
From Engineering Expert to Sales
Five years ago, even though he still loved technology, Henry decided to make the move from engineering to sales. He was looking for a bigger challenge and wanted to work closer with his clients to help them make better, more informed decisions. As an account executive, he gained more influence on clients' decision-making process, stirring them towards the right solution for their environment while meeting their budget constraints. This opportunity combined with his engineering background has allowed him to service clients more effectively. When discussing their pain points, Henry is able to quickly recognise the solution to their problems:

"Working at Outcomex provides me with the ability to serve
those requests in a capability I had not yet been exposed to.
Oucomex puts the clients' needs first and
this is why I moved to sales in the first place."
Why come work at Outcomex?
For the past 5 years, Henry was working within the Cisco channel at Westcon until he started looking for a new direction. He finally made his decision following research into the organisation and discussions with vendors of the industry. He received glowing references and gained a better understanding of our growing imprint on NSW, VIC, and SA markets. The way the company is run, our focus on IoT as well as how we work with our customers resonated with Henry's vision and convinced him to make the jump.
Six months in his new role, Henry shares what's marked him the most:
"I have never seen at any company I have worked for this amount of
positive client feedback around our services and engineering capabilities."
From Space to IT
Graduating from Sydney University in 1992 with a Bachelor of Aeronautical, Aerospace and Astronautical/Space Engineering, Henry could have had a very different path, so what happened?
"When I left University I was about to sign up with the Australia Air Force as a Pilot cadet when CSR Limited requested an interview. Their then Head of IT, Jeff Apcar (now Senior IoT specialist at Cisco) promised me a better career in IT. I took the role and fell in love with IT. I learned all the networking protocols such as IP, IPX, AppleTalk, and then started flying around the country in the Qantas cockpits swapping out switches. From CSR, I went to the banking industry so I could understand the SNA architecture for my CCIE preparation. Once I was certified, I joined cisco for 5 years, eventually leaving for distribution, and finally starting at Outcomex."
*CCIE certifications were established to assist the industry in distinguishing the top echelon of networking experts worldwide. These certifications are generally accepted worldwide as the most prestigious networking certifications in the industry. The Expert-level certification program continually updates and revises its testing tools and methodologies to ensure and maintain program quality, relevance and value. Through a rigorous written exam and a performance-based lab exam, these expert-level certification programs set the standard for internetworking expertise.