In today's world, there is no single cloud, but a multicloud world where organisations use multiple cloud services from multiple providers. And with the right multicloud strategy, they can expand their networking, security, analytics, management, and infrastructure strategies to create a solution that works for them.
What is Multicloud?
Multicloud is the utilisation of two or more public cloud providers to serve an organisation's IT services and infrastructure.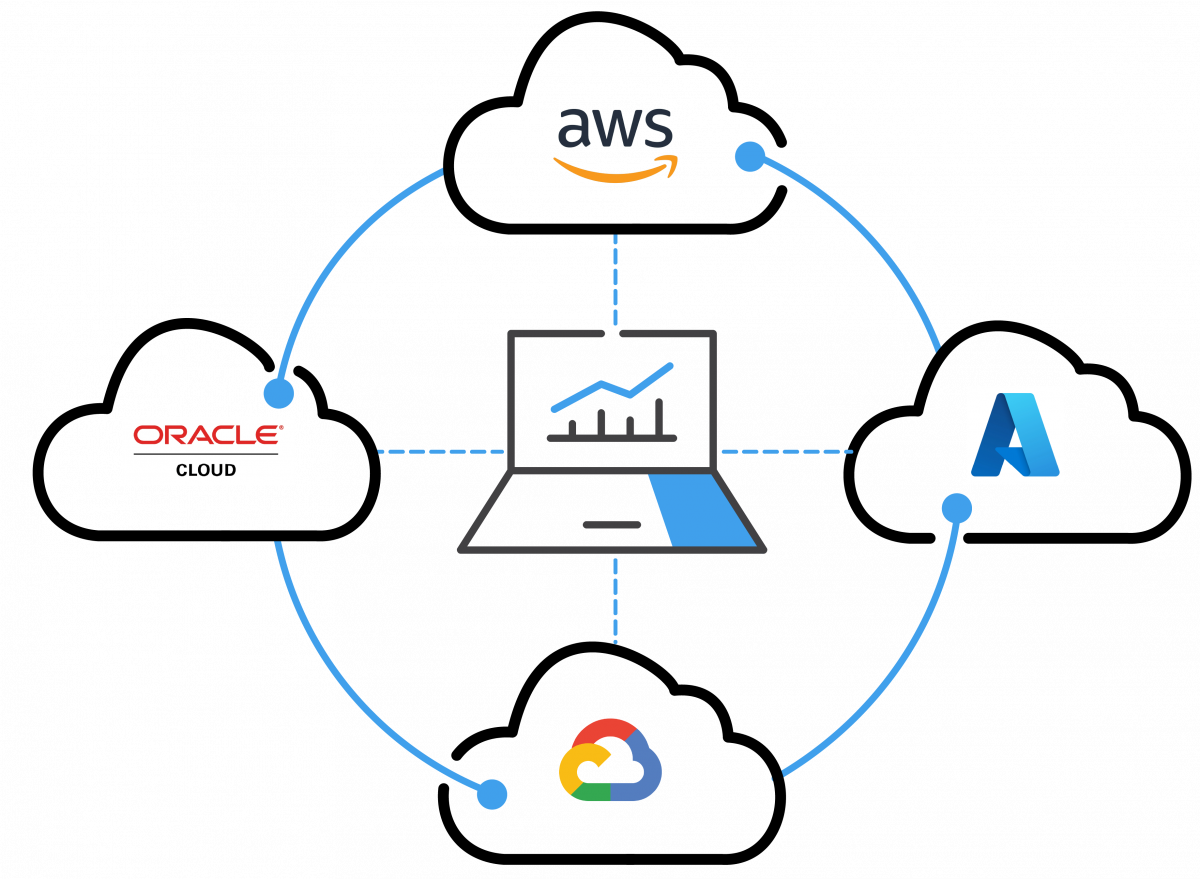 Instead of operating within the constraints of a single cloud provider, a Multicloud Strategy allows you to access different cloud services from multiple cloud providers simultaneously.
Cloud providers include AWS, Azure, Google Cloud Platform and Oracle Cloud. By using a wide range of cutting-edge services available from these providers in one data set with all clouds simultaneously attached, you have access to the best of all clouds.
Who's using Multicloud?
According to the Flexera 2021 State of the Cloud Report where 750 technical professionals were surveyed,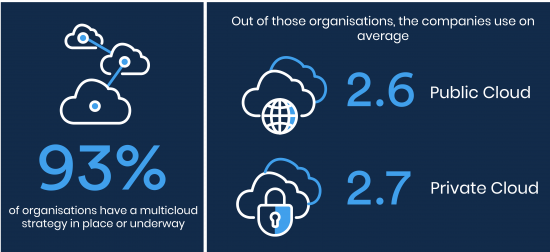 A Multicloud Approach.
Keep up with global digitalisation.
By adopting a multicloud model, organisations can pick and choose the best services from each cloud provider based on costs, technical requirements, geographic availability, and other factors. For example, this could mean that a business can choose to use Google Cloud for development, AWS for disaster recovery, and Microsoft Azure to process business analytics data.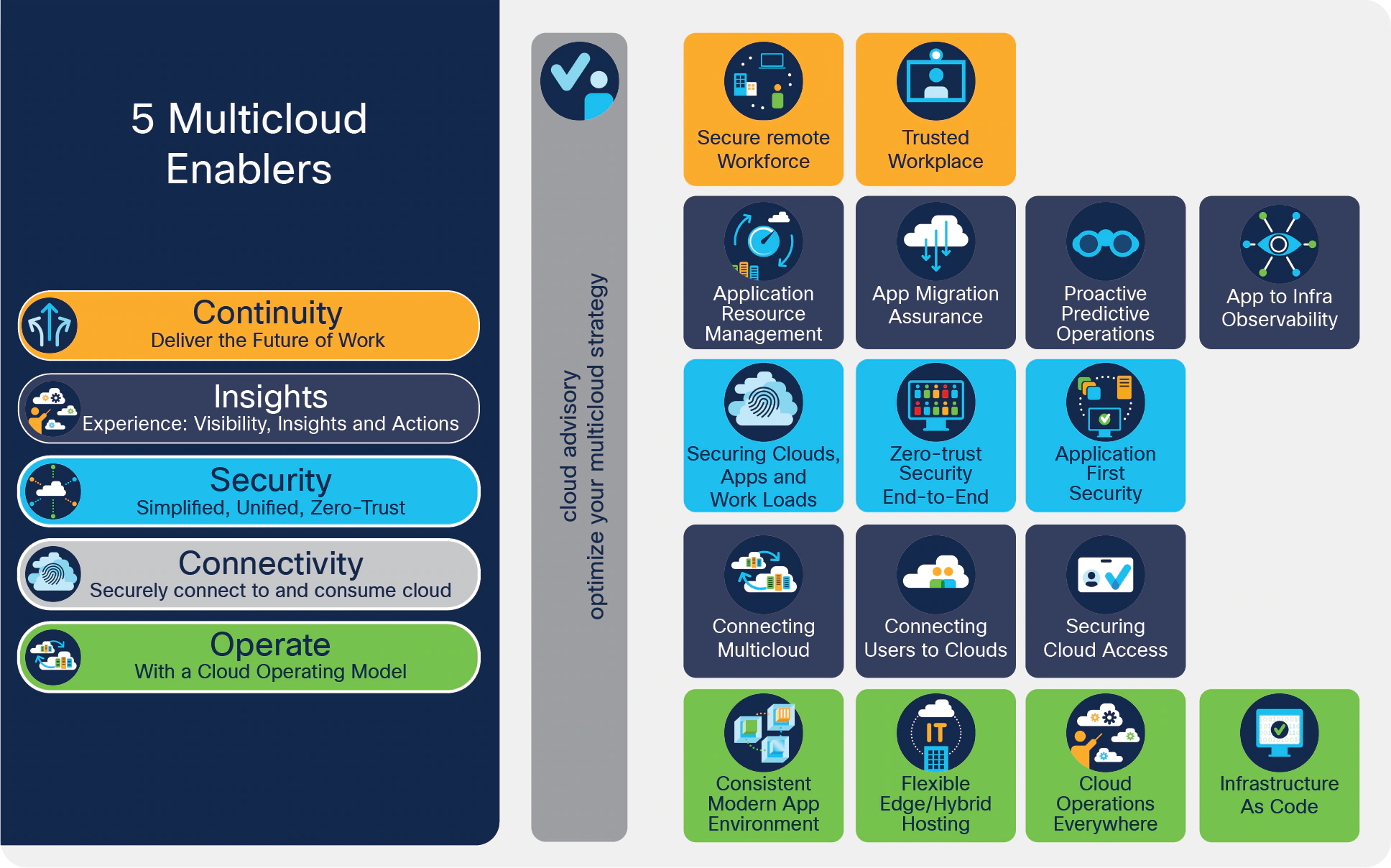 What enables a Multicloud Approach?
According to Cisco, there are five enablers for their multicloud approach.
Continuity – Deliver the future of work
Visibility, insights, and action across multicloud – Deliver a seamless application experience
Security and compliance – Simplified, unified, multi-layered, zero-trust, threat intel
Connectivity – Modernise and automate across domains
Operations – Accelerate with a consistent, integrated cloud operating model
Developing a Multicloud Strategy.
Getting it right for you.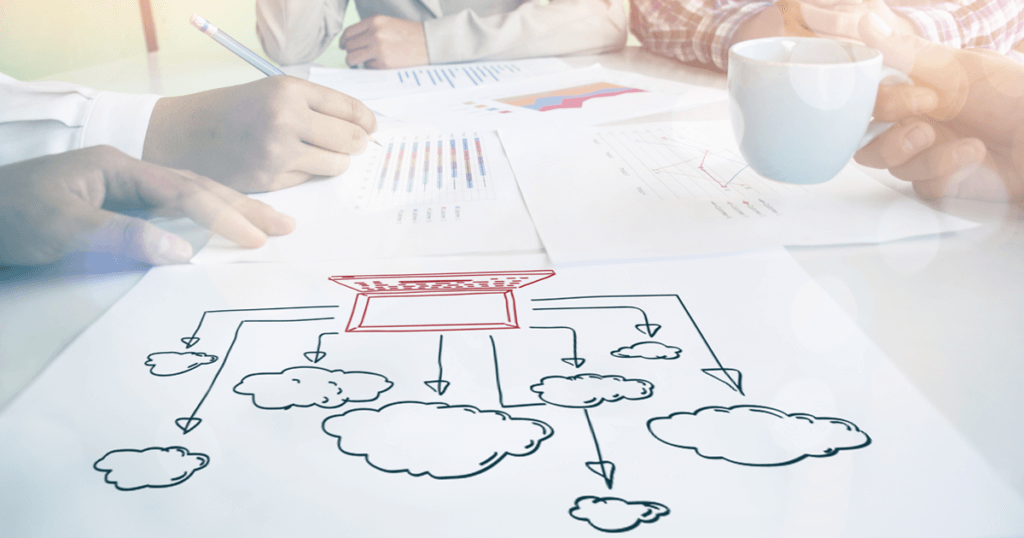 As the digital eco-system grows, companies will need to rethink their cloud strategy. A multicloud strategy aims to meet an organisation's technical and business needs.
Planning is one of the most important parts when developing your strategy to ensure you have everything necessary for optimal success aligned and accounted for. Here are some considerations to help you decide how to make decisions surrounding your multicloud storage strategy:
Data Durability
Data durability is millions of times more durable with multicloud storage offerings. Ask what the annual failure rate is for any service offering prior to committing.
High Availability
Ask for the specific metrics surrounding the offering. High availability should be guaranteed in any multicloud offering.
Enterprise-class Performance
Look for a service that is capable of delivering low latencies and tens of thousands of IOPS, even in the face of widely varying workloads.
Copy Management
Look for flash-optimized snapshot capabilities that can provide instant, high-performance copies or clones in large numbers.
Strong Data Protection
This should never be overlooked, particularly when it involves an organisation and any type of cloud strategy.
Interoperability
Focus on getting native support for the cloud, as well as the ability to move data back and forth between clouds with ease.
Minimal Data Gravity
You will need to determine whether the cloud storage service will increase or reduce data gravity. Low data gravity makes moving applications much easier and less risky.
No Vendor Lock-in
Make sure there is no gigantic effort or expense required to move data between cloud providers or back in-house.
Cloud and Data Center Monitoring Capabilities
Make sure there is no enormous effort or expense required to move data between cloud providers or back in-house.
Predictive Analytics
Analytics can enable cloud security systems to evaluate the significance of critical security information, analyse user behaviour and find suspicious activity, and pinpoint other risky behaviour before a breach occurs.
What's driving the adoption for multicloud?
It's the durable and scalable solution that allows you to build your own model based on what's best for you.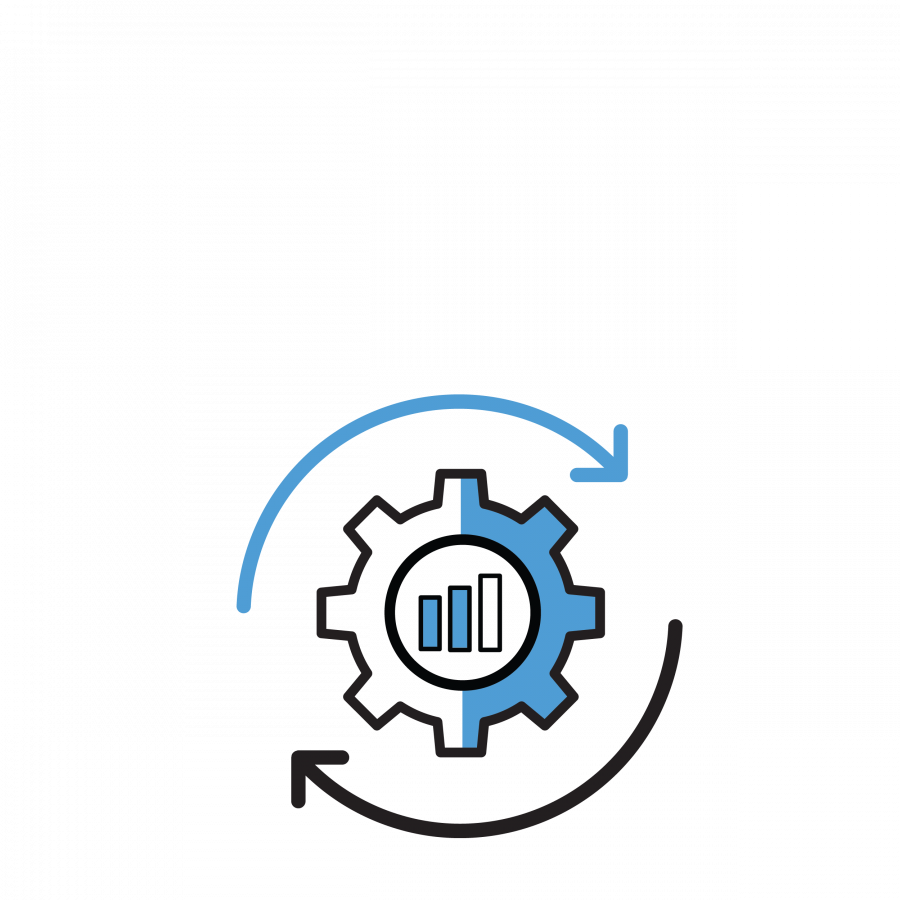 Optimizing workloads: having the best of all worlds
Each public cloud service provider offers its own blend of physical infrastructure components and application services,
However, no single public cloud can provide the best option for every situation and every workload. A multicloud approach allows you to access the best services suitable for you from different cloud providers. This allows you to customise and build the most suitable business model that works for you and your organisation.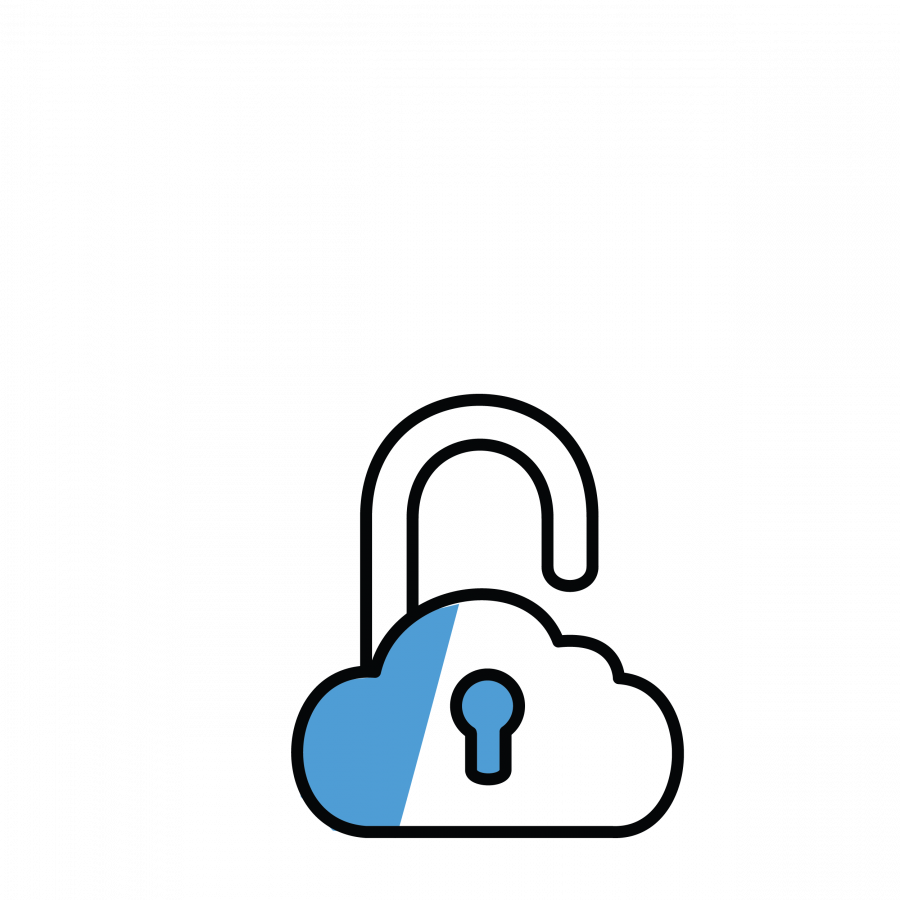 No vendor lock-in: Pay for what you use
Organisations are constantly changing and scaling. Adopting a multicloud strategy can help your organisation avoid vendor lock-in as you already have cross over accessibilities over different providers.
With the portability agility to build your own model and portability between multiple cloud providers, you will have the flexibility to seamlessly transfer applications between multiple public cloud providers and take advantage of new and better technologies from each provider.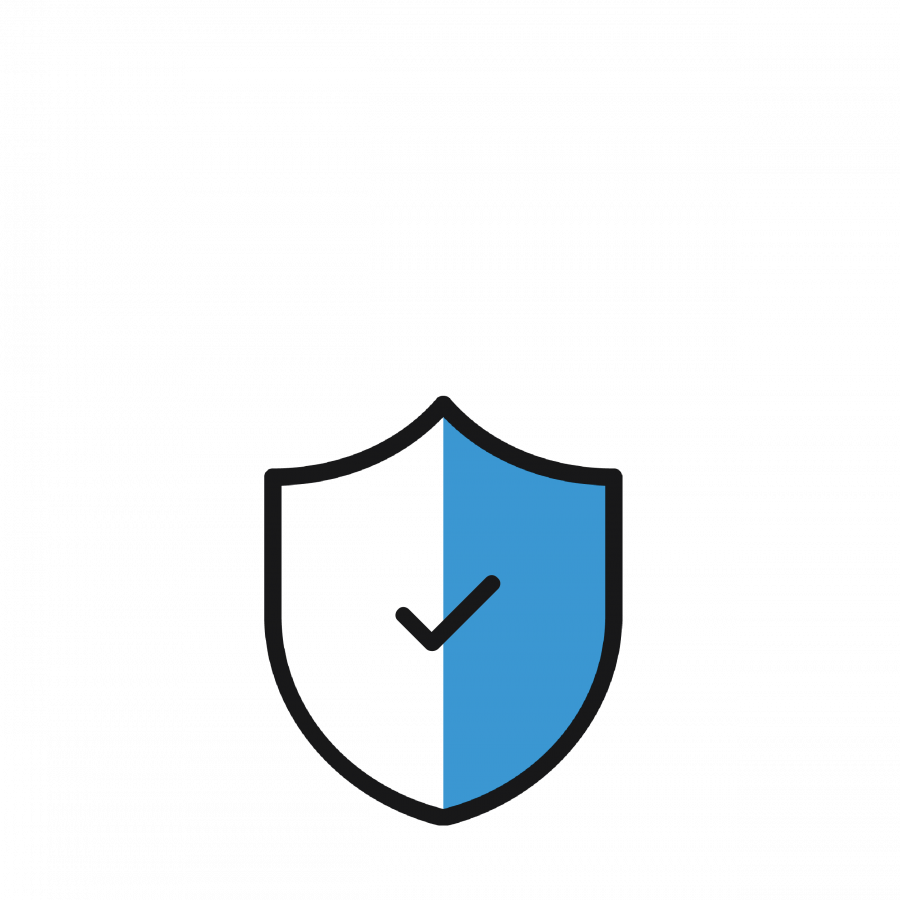 Mitigate risks and improve data recovery
Using more than one cloud provider means that you are choosing to spread your operations across multiple public cloud services.
Cyber threats can quickly overwhelm a single cloud platform, and because cloud providers report outages differently, it's not always clear which platform has the lowest downtime. Distributing your cloud strategy across multiple providers reduces your exposure to a single point of failure.
How secure is having multiple providers?
As each cloud provider has its own security, increasing the number of cloud providers for your organisation can increase your security by providing you with more failover options. If your primary cloud provider suffers an attack, you can still continue to operate with other providers.
Thinking of a Multicloud Strategy for your organisation
but can't get your head around what would be right for you?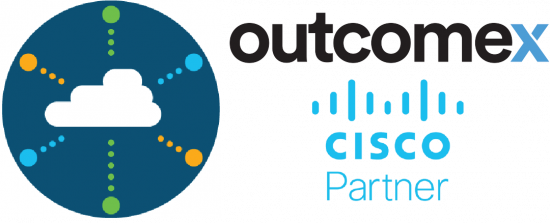 Utilising Cisco cloud solutions to unlock the potential of the cloud and power the digital experience, multicloud experts at Outcomex and Cisco can give you the tools to accelerate your cloud operating model and application development with consistency and control, ensure application experience, connect multiple clouds, deliver zero-trust security, and support tomorrow's workplace and workforce.
Whether you are looking at developing a strategy, having trouble finding what's right for you or just wanting to know more about multicloud, we can help you. For an environment assessment or cloud enquiry, contact us at sales@outcomex.com.au.
Adopting and optimising cloud solutions is now an integral part of business growth and digital transformation.
To read about how to optimize cloud operations for the best user experience from the perspective of business growth consultants, Frost & Sullivan, fill in the form below to download the brief.