Uncover your water usage as you go
Turn the tide: reduce your water consumption
Using this FoodDeck feature allows you to track your water consumption as you go and can help avoid bad surprises when receiving your water bill at the end of the quarter. Look at your water usage trends per appliance, during and after business hours, and see how you can reduce your consumption. Decreasing your water usage is not only a great way to reduce operating costs, but it also supports global efforts towards reducing water waste.
Interested in also monitoring your power usage? Take a look at our Energy Consumption feature.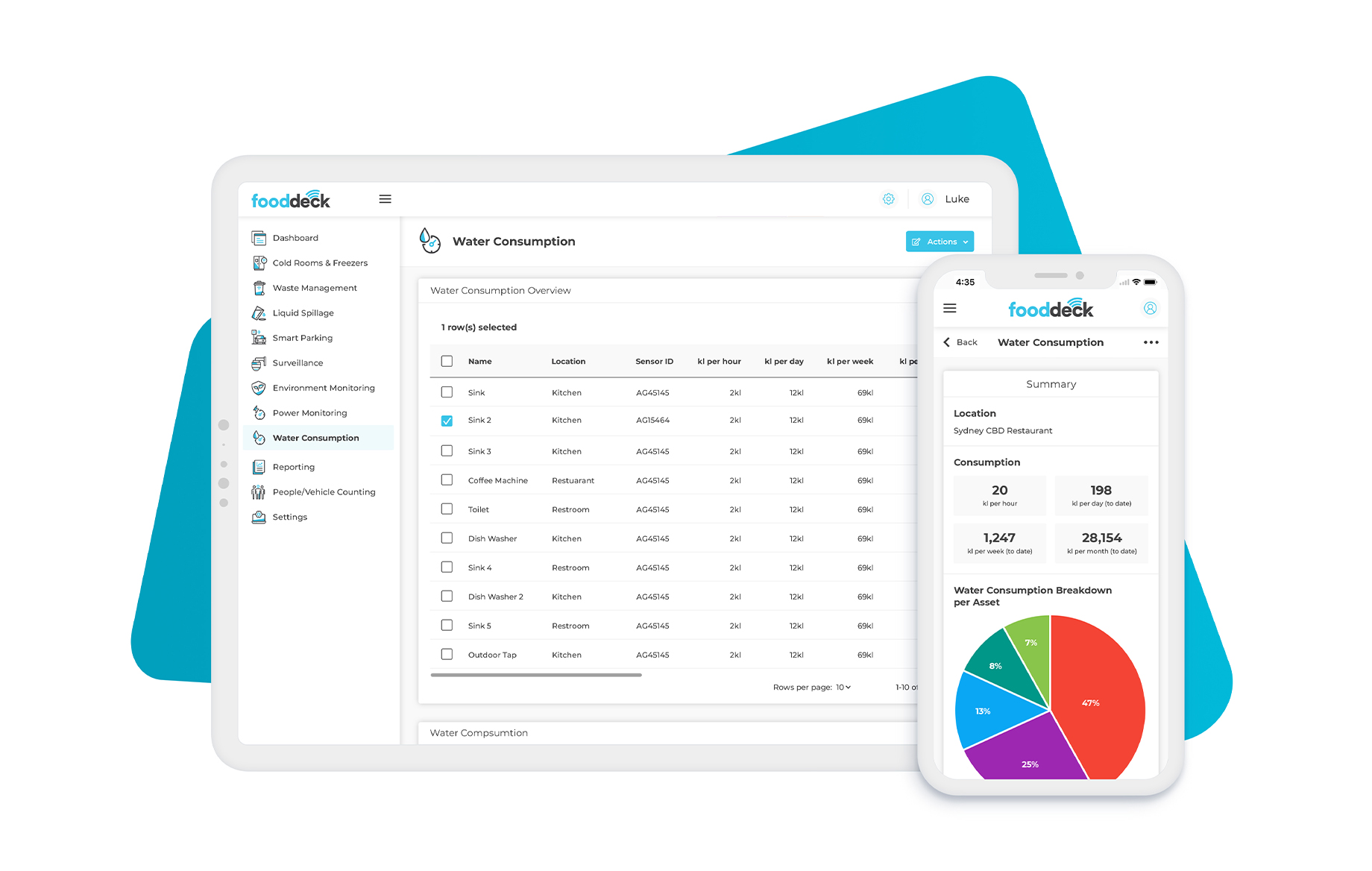 Get all your data safely in one place, without leaks
The FoodDeck Water Consumption dashboard provides a summary consolidating your overall water consumption per hour (average), per day (to date), per week (to date), and per month (to date). This data is also available for all individual appliances. Use the historical data available on our Consumption History graph to keep track of your business' water cost and usage trends. When the water starts flowing through the sensor, that sensor starts measuring the volume of water and sends data to Ubidots IoT platform.
Water Consumption insights can be used to:
Discover what your standby, after-hours, and/or overnight water usage is.
Find out if bills from your water provider are inflated.
Uncover the usage of your dishwashers, ice machine, soft drinks machine, sinks, and more.
Know what behaviour change is required to substantially reduce water consumption.