Understand what you're throwing away with FoodDeck Waste Management.
FoodDeck does the dirty work for you
Keeping your kitchen clean might have been good enough in the past. However, expectations for effective waste management strategy are rising. Efficiently handling waste is an essential part of a mature and successful restaurant or food preparation facility. Ineffective waste management can be costly and time-consuming. In addition, it is important that spaces are hygienic and adhere to health and safety policy.
Using FoodDeck Waste Management, bin capacity information can improve how your restaurant treats waste. Real-time bin capacity data is available through the FoodDeck application. Set up alerts to notify your team about bins reaching capacity, as well as bins that are bins that are already at capacity.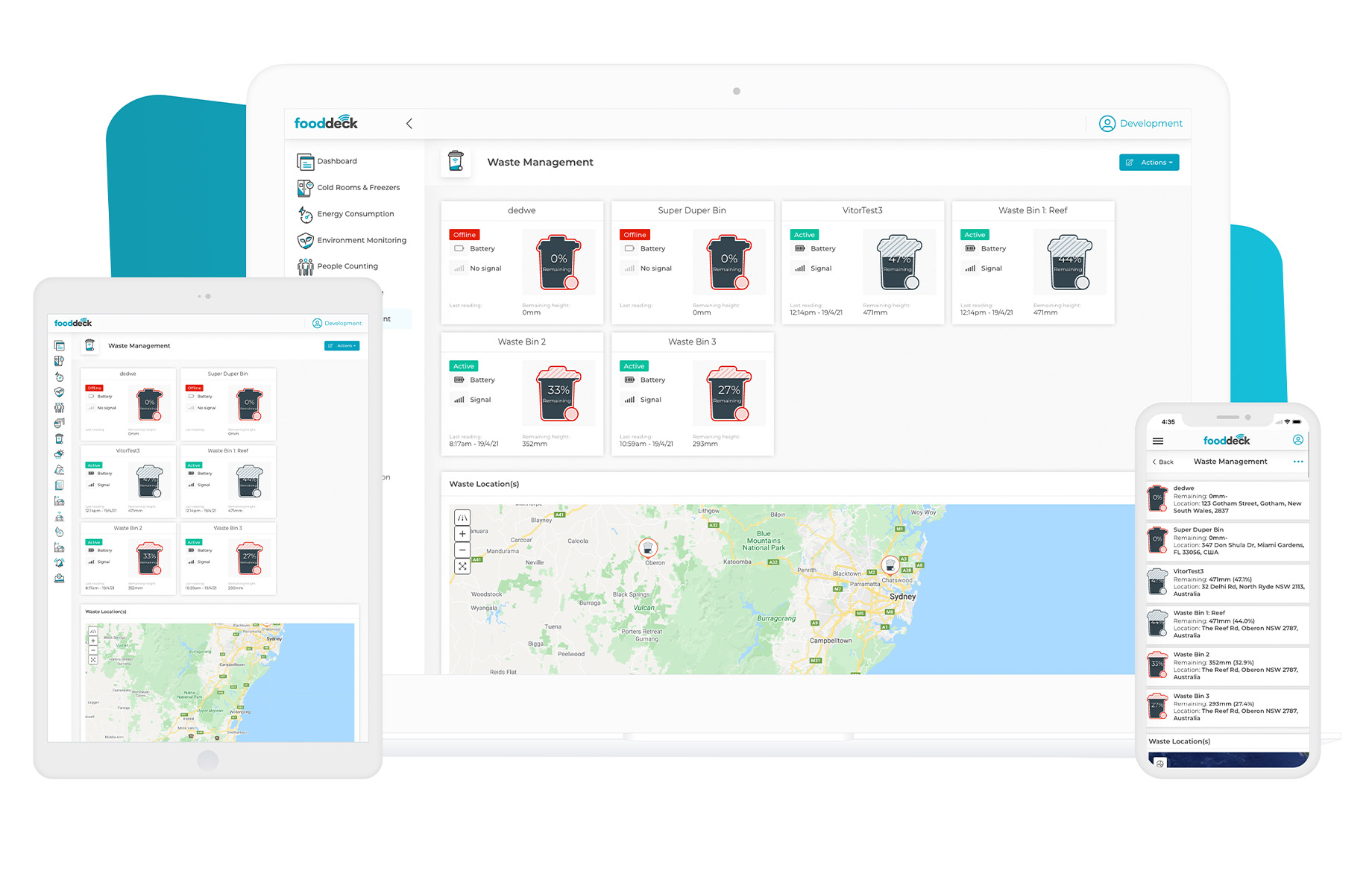 Don't throw away your data
The FoodDeck Waste Management dashboard provides summary information about bin capacity, as well as historical data about bin capacity at different points in time. Look at this information to understand whether bins are being emptied as often as they should, and make sure guidelines are followed even when you're not at the premises. Follow up any unusual behaviour, such as spikes in waste levels, and understand what drives the cost of waste management.
Historical data collected by FoodDeck's Waste Management feature helps improve long-term operations. Insights can be used to inform a range of decisions:
Improve inventory control to minimise waste
Assess the environmental impact of operational activities
Optimise waste removal to improve efficiency and reduce cost