Access real-time security footage and historical records using the FoodDeck application.
Drive patron and employee safety and satisfaction
Businesses prioritise the safety of patrons and employees. It commonplace to find security cameras in hospitality and food preparation spaces to monitor how people use facilities, and understand when and where there is any risk of harm. With minimal disruption to patron and employee experience, a surveillance capability can improve safety and reduce risk.
FoodDeck Video Surveillance uses the Internet of Things to connect cameras installed on your premises to the FoodDeck application. Even in outdoor or event spaces, FoodDeck can establish network and connectivity so you can access surveillance camera footage. This footage is useful in a variety of scenarios:
Monitoring incidents that have occurred on premises
Assessing in-restaurant patron experiences to improve customer service capabilities
Identify any instances of prohibited facilities being accessed
Monitor your premises for safety hazards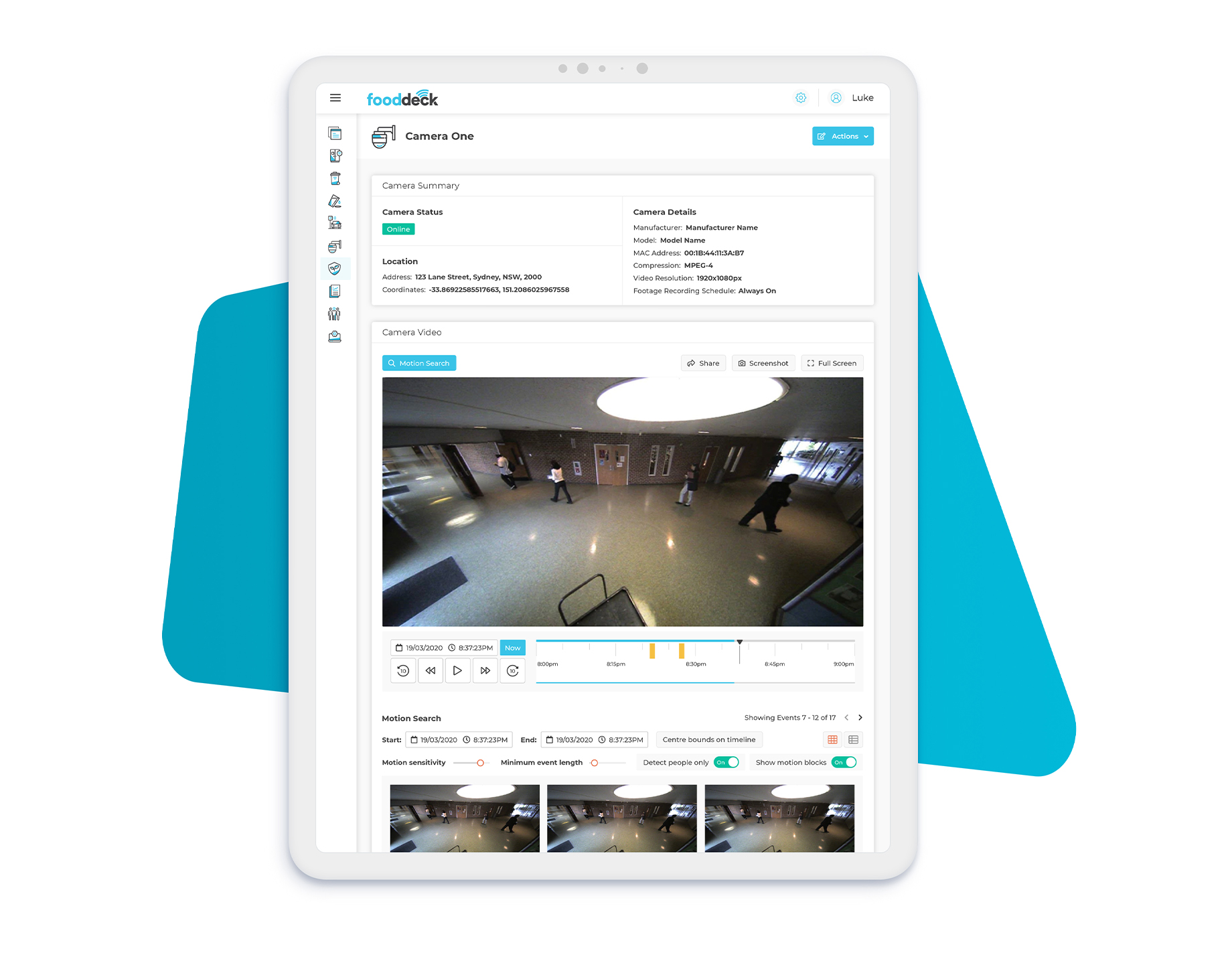 Making traditional security cameras smarter
FoodDeck's Video Surveillance capability takes traditional camera capabilities and uses our analytics engine to create meaningful information. Across the FoodDeck application, features such as People Counting rely on camera footage to provide insights into how your spaces are used.
The FoodDeck application provides information about cameras, such as location and device specifications, and displays live-stream footage of all monitored locations in the Video Surveillance dashboard. Monitor spaces in real-time, or access past recordings – all location footage collected using FoodDeck belongs to you.