The next level in security, compliance and unlimited scalability
Your on-premise communications and call recording infrastructure may have one of the most updated and tech-advanced systems available at the time, but if you have not yet migrated to cloud, you could very soon find yourself lagging behind other organisations in terms of business operations, functionality, security, cost efficiencies and scalability capability.
One of the biggest concerns about on-premise infrastructure is that it requires a more physical (human) intervention when it comes to updating systems, whether for security patches or software upgrades, and for day-to-day operational management. Over time, functionality will become a major issue. This is due to the fact that technology is rapidly improving and evolving, and on-premise applications won't be fast enough to implement these changes effectively. This can cause your on-premise infrastructure to dramatically fall behind your competitors and even open yourself up to risk and security issues. The other major issue with legacy solutions is the high cost of maintenance, hardware and storage, and lost productivity due to time spent managing the infrastructure. Cloud migration can solve for this.
Unlimited scalability and enhanced security from any location
Ensuring that your services are accessible, compliant, and secure for staff who work remotely, and customers is extremely vital. Cloud migration not only gives a business unlimited scalability and storage, at a lower cost, meaning that they have the room to grow more easily and quicker, but also ensures a high level of security and reliability. Building products and services in the cloud will provide you with the opportunity to grow rapidly without impacting customer experience and business operations. You no longer need a physical location to store and house your infrastructure. This means that you can work from any location at any time.
---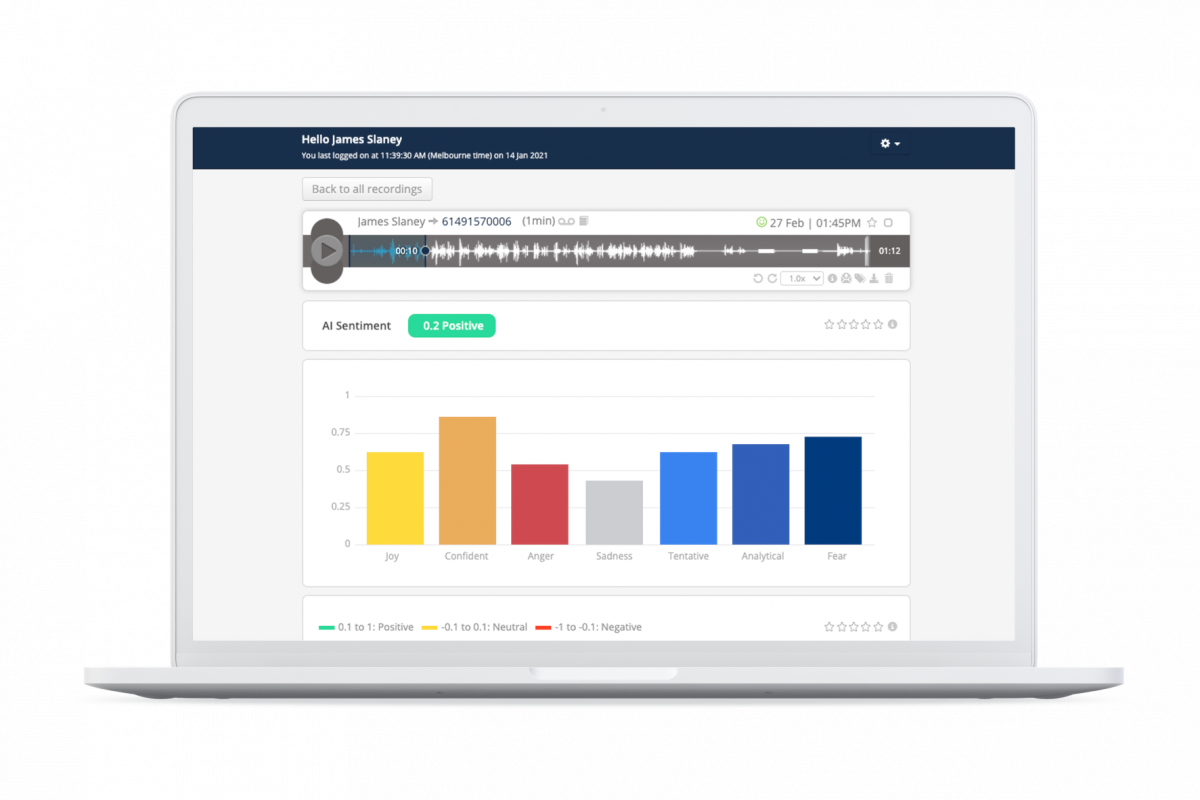 With Dubber's cloud-based unified call recording and voice AI, businesses can eliminate costly and complex on-premises solutions and record every conversation, whether in the call centre, branch or work-from-home environments, simply, easily and with confidence.

Andy Lark, Dubber Chief Customer Officer
---
Dubber Unified Call Recording and Voice AI: Creating a painless migration to cloud platform
Ensuring a smooth integration and transition to cloud is essential. Dubber and Webex Calling makes migration to a cloud platform smooth and painless, particularly for compliance, and sales and service performance – with no hardware needed!
With fast provisioning and no need for on-premise equipment or management, Dubber makes it easy for businesses looking to move to the cloud. As one of the world's leading providers of cloud-based call recording and voice AI, Dubber is built to scale to fit any size business, no matter its location. To improve businesses performance in the sales and services space, every call or conversation is captured automatically, stored securely in the Dubber Voice Intelligence Cloud, which is enriched with AI, and is available instantly as a replay or insightful transcription, with real-time search, sentiment analysis, alerts, and notifications.
Historic recordings can even be migrated to cloud storage to ensure minimal risk and disruption as this change takes place. From then on, businesses can be assured that their communications can continue as normal, no matter where their employees are working from.
Dubber is the most complete recording solution for Cisco Webex today. It is fully integrated with Cisco Webex Calling and Webex Meetings, which means that it can securely record all calls and videos, can be used immediately, and has an easy-to-use dashboard, making implementation straight forward and easy for all staff.
Dubber's unified platform gives you the advantage of having all your conference and video calls, mobile conversations, SIP trunk connections, messaging, chat and more stored and retrieved from one secure and compliant location. Additionally, with its voice AI capabilities, you can easily review insightful transcriptions, monitor customer and employee sentiment, and get alerted when certain keywords are used in conversations. This helps address regulatory compliance, resolve customer disputes quickly, improve customer service through contact centre quality assurance, provide insights for staff training and more.
Download Dubber's whitepaper to learn how businesses are capturing and leveraging critical voice data. Understand the six strategic and economic benefits of unified call recording and voice AI.
---
Top 5 benefits of cloud migration
Cost-savings – no expensive external hardware needed.
Scalability – unlimited scalability, automatic room for growth without business operations disruptions.
Security – security is always upgraded with the latest security patch and software updates automatically and provides a more secure and stable environment 24/7.
Reliability – Reduced downtime and faster fixes and implementations, with less risk of data loss.
Speed of deployment – switch on quickly and easily.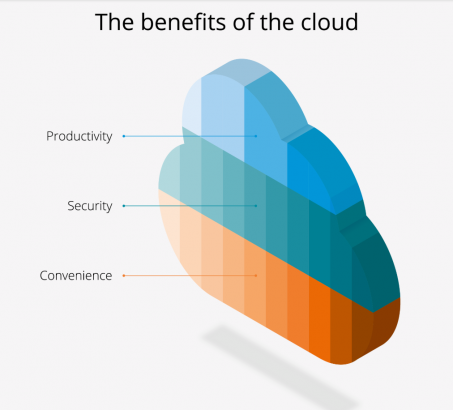 ---
Dubber: Unified communications eliminating additional expenses
Outcomex deployed an upgraded unified communications system across WellPet Vets four locations in New South Wales. Replacing their current on-premise communications manager with Cisco Webex Calling, a cloud-based phone system optimised for agile businesses, eliminated the additional expense and complexity of managing and securing an on-site phone system. This was integrated with Cisco Webex Meetings, which gave staff the ability to join a meeting anywhere from any device.
Dubber call recording was also deployed to help WellPet easily resolve customer disputes at billing time. The veterinary practice can now quickly pull up phone records as evidence of procedures and costs agreed to verbally by clients. This has saved them thousands of dollars.
Simply migrating them from on-premise infrastructure to a more cloud-based system transformed their business and helped to increase customer satisfaction.
---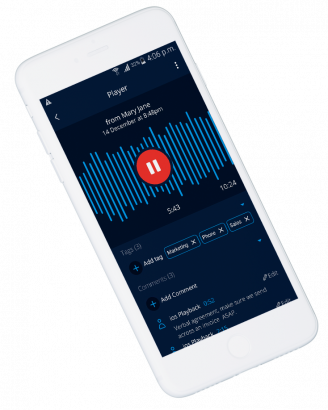 Business insights
Did you know:
92% of all customer interactions are voice.
80% of all critical business conversations are voice and video.
93% of IT decision makers are moving their cloud adoption programmes forward.
52% of budgets shifted towards cloud solutions due to the pandemic.
---
Mining the data: Improving the quality of interactions with your customers
Dubber's AI, which is incorporated within its cloud-based call recording and AI Voice solution, ingeniously identifies opportunities to reduce churn, increase revenue and improve the quality of every interaction with customers.
This is derived from the data that is held within every conversation:
1. Call recording is part of the solution
Call recording is important, but it's what you do with the information that really counts. Voice data remains one of the great untapped opportunities in the enterprise. To unlock the data within is where the answers lie.
2. AI isn't just a convenient buzzword
When talking about AI, most call recording vendors are referring to transcription. This is just the first step. The real advantage at the heart of Dubber is using AI to enable advanced analytics, workflow management, sentiment analysis, and more, on every single conversation captured across the business.
3. Break free of application, storage, and device silos
Legacy call recording platforms imposed high-costs, limited storage, and restricted call capture. This only gave enterprises a partial view of what was happening, and locked data into proprietary dashboards. Dubber's unified capture across any end point, open API, data exporter, and application integrations allow you to use call data across your business.
4. Secure your voice data
Voice data is captured at the network level and secured with market-leading technology. Recording to local storage or application clouds outside of your control is high risk. Your voice data is as important as any other data and should be protected.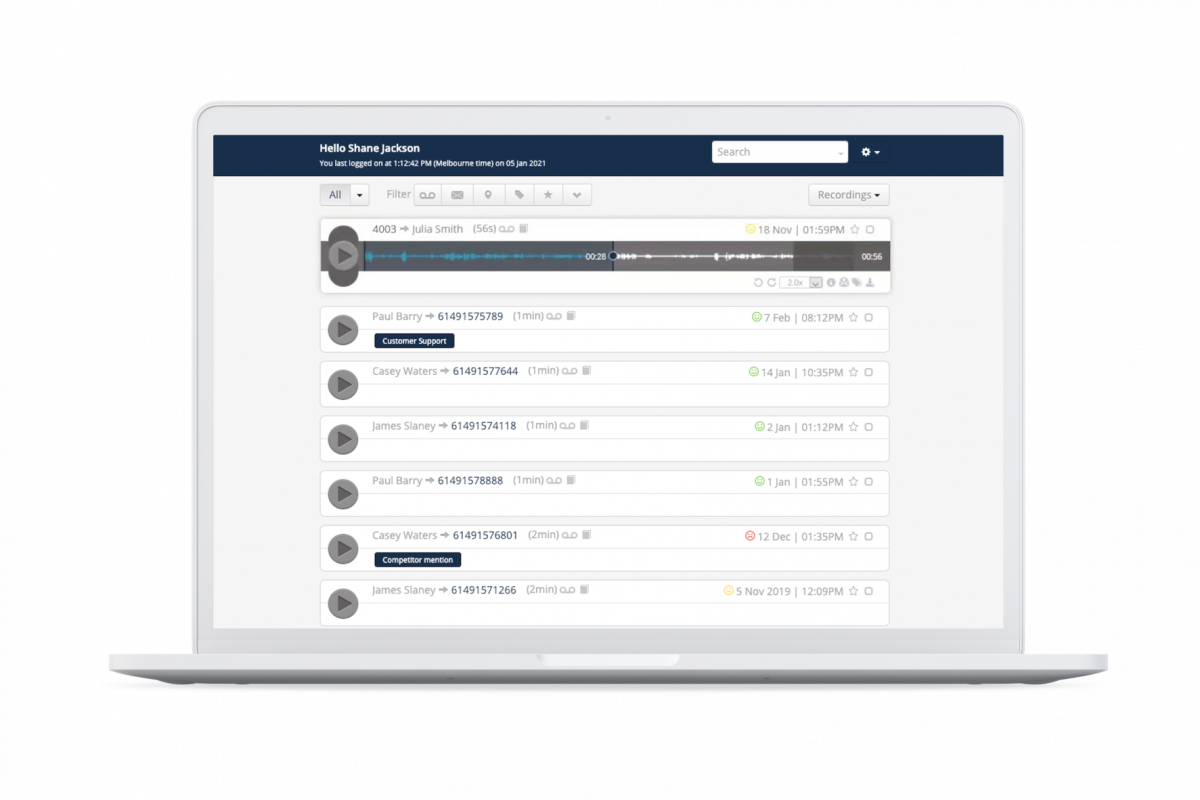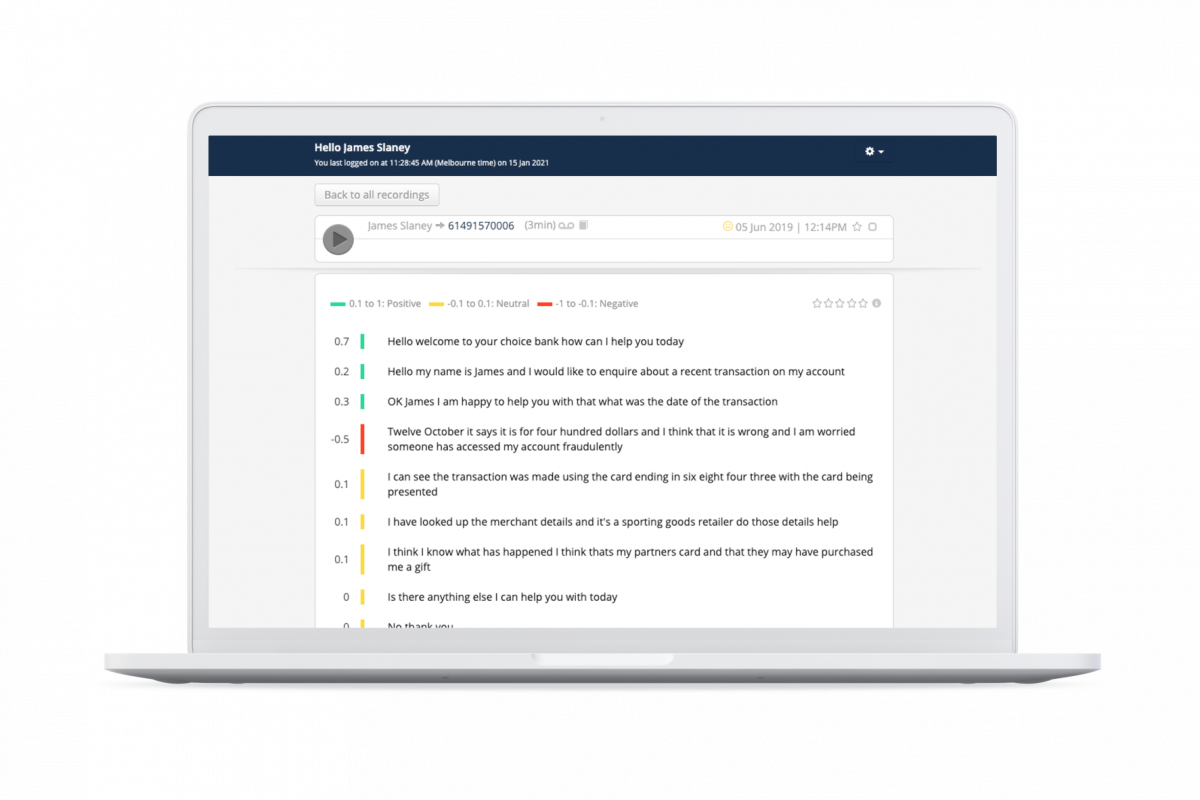 ---
Find out more about Dubber's solutions
with the Outcomex team
Let us help you get access to Dubber, the world's leading cloud Unified Call Recording and Voice AI solution.
Request a demo and see how Dubber can help you stay compliant, improve productivity and performance, while creating a great customer experience.