Cloud-based location services platform, Cisco DNA Spaces makes returning to work after COVID-19 easier, safer and compliant for both your business and your employees.
With its occupancy monitoring tool you have the ability to know how many people are in your buildings, monitor people traffic with safety and receiving compliance alerts in real-time via text, email, chat or digital signages when a safe threshold has been crossed.
Proximity reporting for contact tracing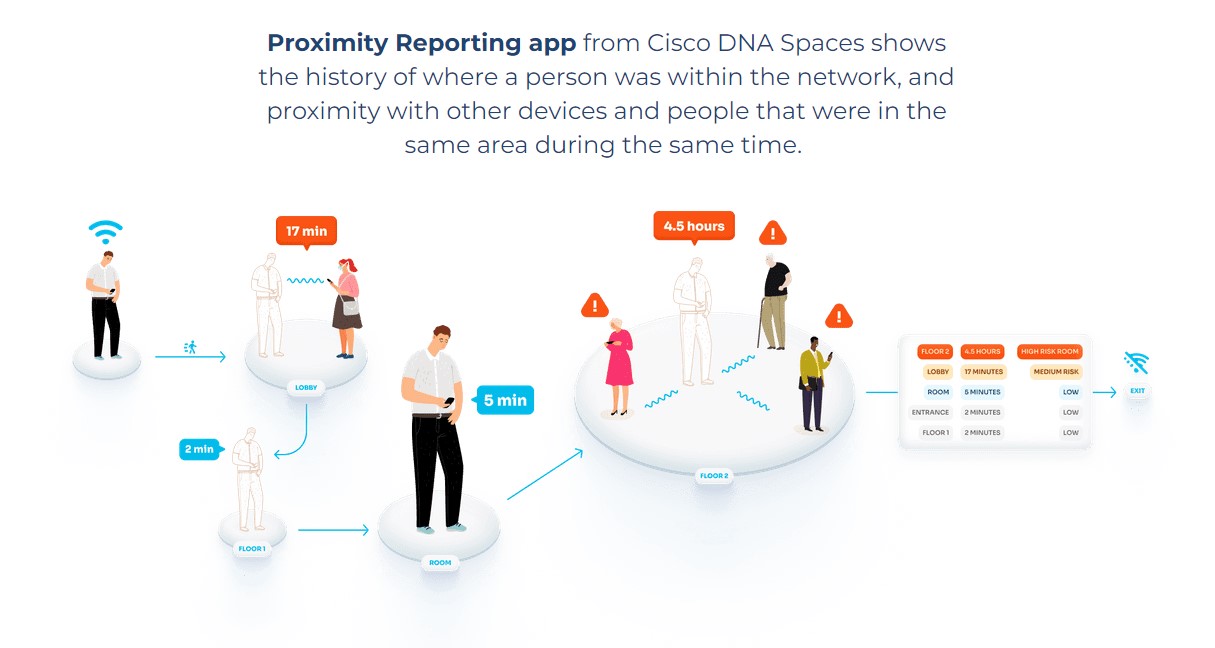 Creating empowerment
By empowering teams in your organisation to safeguard the health and safety of your people, you give your teams peace of mind while effectively managing risk and liability.
IT Teams – turn on DNA Spaces on your existing wireless network and immediately rollout a density monitoring tool that triggers real time alerts via multiple channels. Integrate with Cisco Meraki Cameras to achieve an even higher degree of accuracy in people count.
Human Resources – alert your employees and staff when occupancy reaches unsafe levels. Keep your visitors and customers notified and enable them to make data driven decisions. 
Operations – Re-open your workspaces and buildings in compliance with federal state and local guidelines without jeopardising employee health or safety. Optimize operations by understanding how your space is used. Make data driven decisions about your capital costs.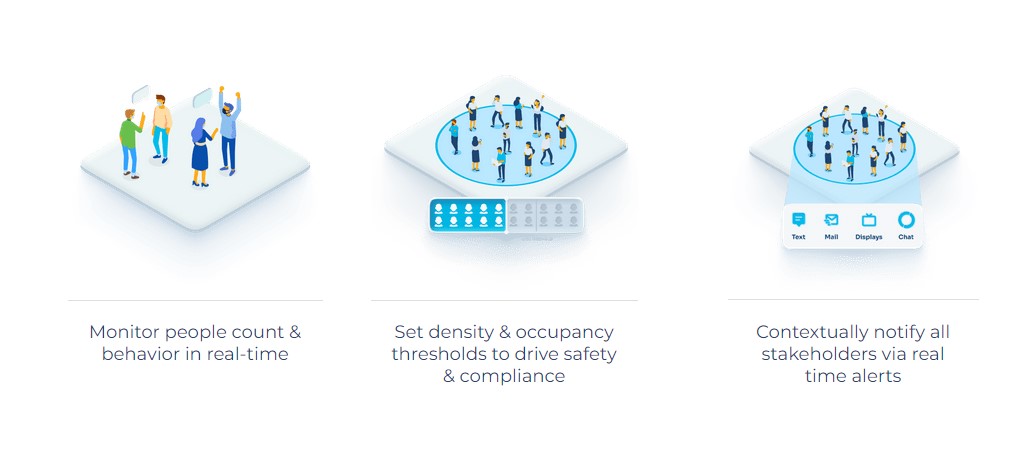 Location, location, location
With location analytics, you'll be able to streamline your business's needs by:
Creating custom reports for specific business needs: Dive deeper into the data to get a granular understanding of people's behavior. Get insights for specific locations or time periods.
Comparing people's behavior across locations​: Measure behavior of employees, customers, guests or students across different offices, campuses & floors​ ​
Viewing visitor count and visit patterns: Measure customer loyalty, student or employee engagement by understanding patterns of behavior – new vs repeat visitors. Target these segments with specific actions.​
Understanding average dwell time​: Measure the impact of dwell time by correlating it with your sales and revenue, employee attrition or student performance data. Make informed decisions based on this data.​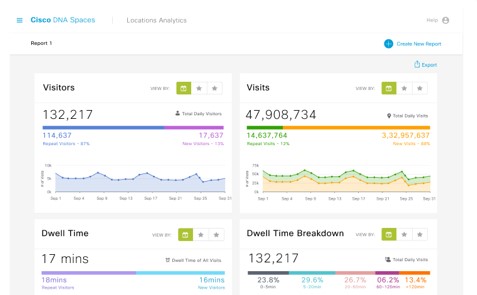 At-location behaviour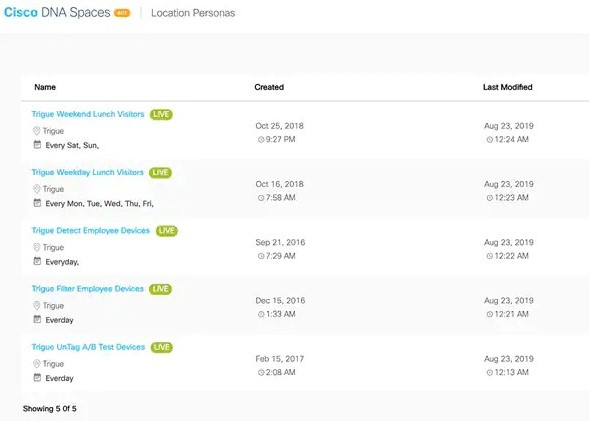 This information enables you to deliver targeted engagements based on personas. The types of location personas will depend on your industry. Location personas we've seen are repeat visitor, cross-property visitor, loyalty member, high dweller, season-ticket holder, and more.
Scaling up
Most location-based solutions in the market today require proprietary, vendor-specific hardware and software. This limits the variety of use cases they can handle and creates management complexity. Cisco DNA Spaces, however, is an open platform that sits at the nexus of a broad ecosystem of device and software partners, channel partners, and industry associations.
Its ability to unify management in a multivendor, multi-technology environment using the existing wireless and switching infrastructure is the reason why Cisco's platform can address multiple cases, scale more easily, and deliver better business outcomes for customers.
Find out more about Cisco DNA Spaces with the Outcomex team
Let us help you get access to Cisco DNA Spaces, an innovative cloud-based location services platform.
Request a demo and see how Cisco's DNA Spaces can help your business gain invaluable insight and data to enhance business outcomes.